Collect data with mobile devices
Reduce error from moving data across systems thanks to two-way synchronization.
Collect data online or offline during surveys and monitoring visits using the ActivityInfo mobile app.
Review data in real-time in the field or in the office and reach insights within minutes –all in one comprehensive system.
All your data in one place
End-to-end data collection to reporting
Collect data in the field
Collect indicators, narratives, signatures, attachments, GPS coordinates and more with forms you design exactly as you need.
Collect data anywhere in the field even without an internet connection –data is automatically synced to your database once internet connectivity is restored.
Combine forms, use large reference data sets and bring in lists of cascading options from multiple data points.
Manage data, control access and track progress
Review and analyze data as it is collected in the field or in the office.
Avoid time-consuming, error-prone data transfers.
Keep data secure with advanced user permissions and roles.
Combine information and align survey results with the rest of your programme's data.
Work with large quantities of records and multiple references.
Support full case management
Invite users, assign roles, and cases.
Review case information during follow-up visits, even when offline.
Keep track of your team's actions and monitor the details of cases.
How is ActivityInfo different from other mobile data collection tools?
Go beyond standalone mobile data collection
The ActivityInfo mobile data collection app is fully integrated with the ActivityInfo information management platform. Unlike other standalone mobile data collection tools that require additional data systems to import collected data, in ActivityInfo, data is added to your databases and is ready for analysis the moment it's collected.
This reduces time spent on data entry and data transfers and the consequent friction in the data collection process. Then, using the ActivityInfo platform you can manage complex sets of datasets and preserve the relationships between key data points in your data collection forms.
Barcodes
Identify records quickly from printed barcodes.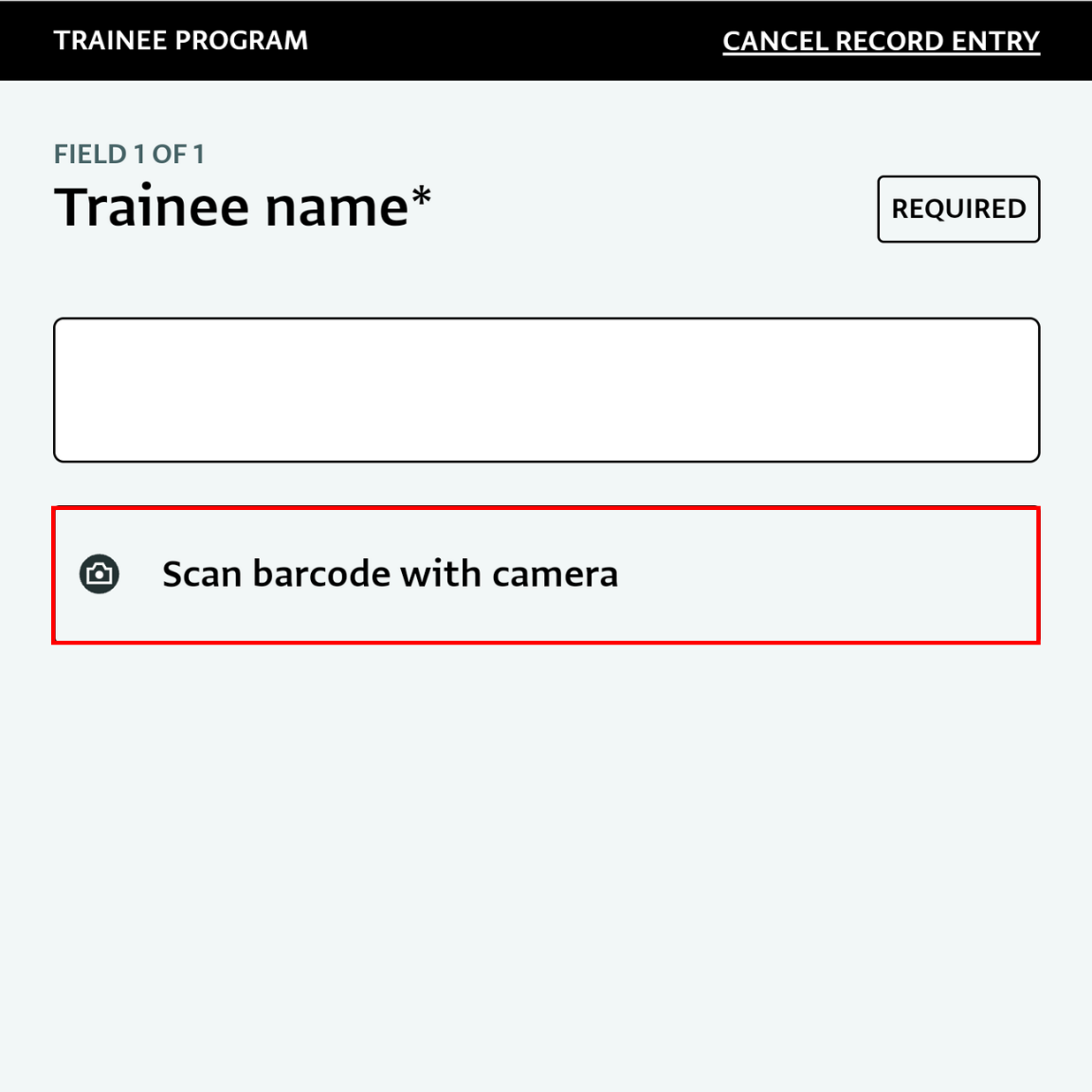 Offline mobile data collection
Work offline in the field. Synchronize your changes once you are online.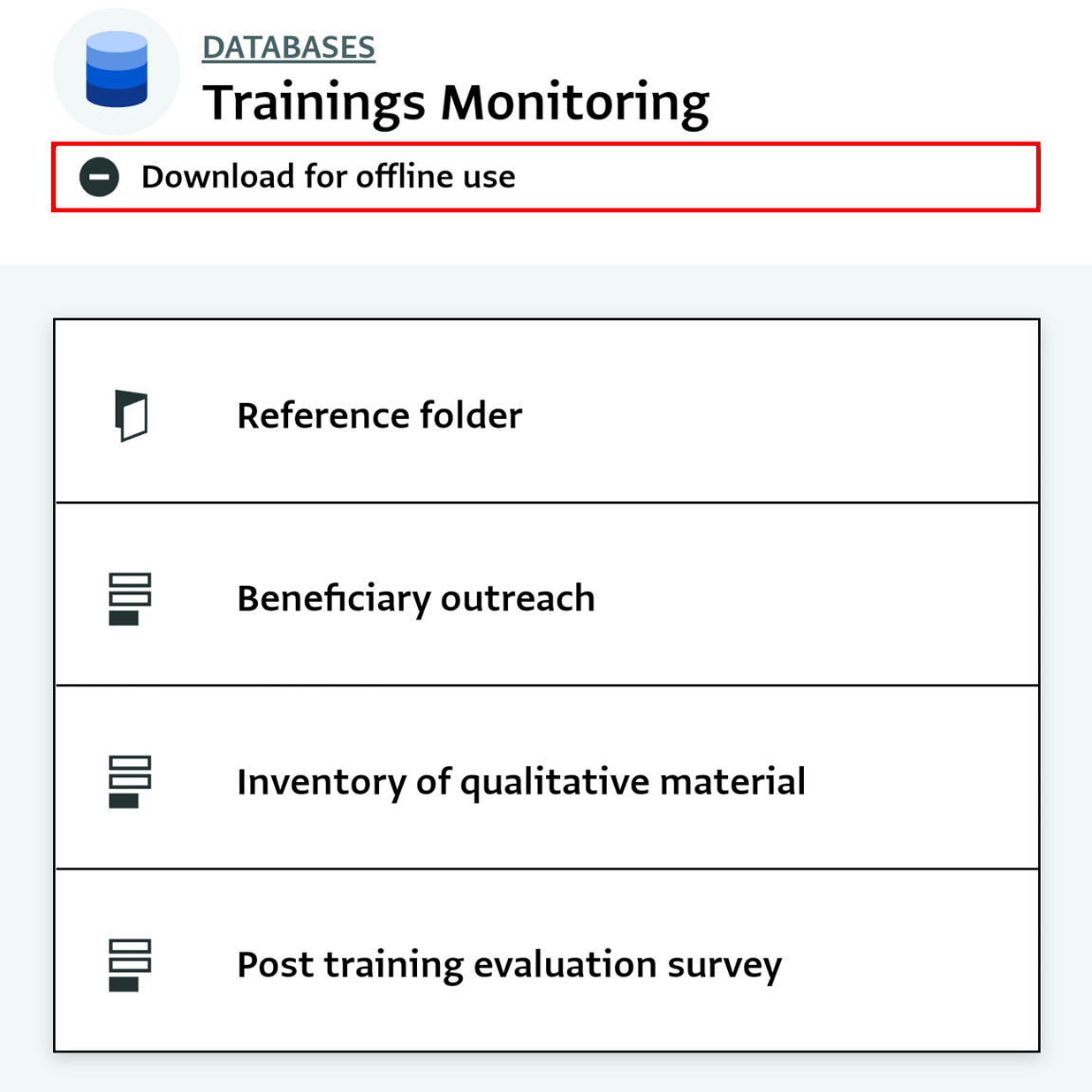 XLS form import
Import XLS forms and get started faster.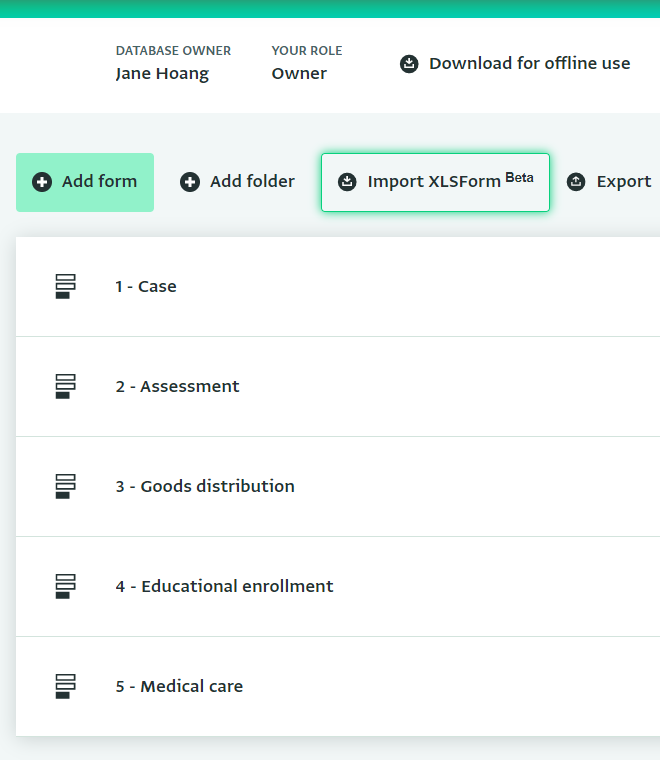 Offline mobile data collection
You can make a database available offline, collect data without an internet connection and synchronize your changes when you are connected to the internet.
Two-way synchronization
Data are replicated equally on the mobile device and centralized databases. Ensure the maximum data is synced and avoid loop updates or duplicate records.
Watch the video
Introduction to the ActivityInfo mobile data collection app
Learn how to design forms for data collection, scan barcodes, manage cases, import XLSForms and more.

One single tool for mobile data collection and information management
Organization

KnK in Pakistan

Using ActivityInfo

2022 — Today

Reasons for choosing ActivityInfo

Offline mobile data collection
Improve transparency and efficiency
Review collected data in real time
Design forms easily
Reduce operational costs
Read the Case Study
"We are very glad that ActivityInfo has made our work easier. In Pakistan, the M&E department is often a really small unit with one or two people working and mostly, we are busy collecting data from the field. Now, with ActivityInfo, we actually have time to look at the data, make decisions in a timely manner and improve our project."

Salma Yaqoob, M&E Program Director, KnK in Pakistan