Household survey database template
This template includes a single survey form that demonstrates ActivityInfo's support for household surveys and other mobile data collection processes.
Get started with this template
Navigate to the "Survey" form and then click "Form settings". You can add, remove or edit the questions in this survey to adjust it to your needs. The survey consists of three sections. The 'Household Water' section includes a subform with which you can collect information about the containers used in the household. You can edit that section too.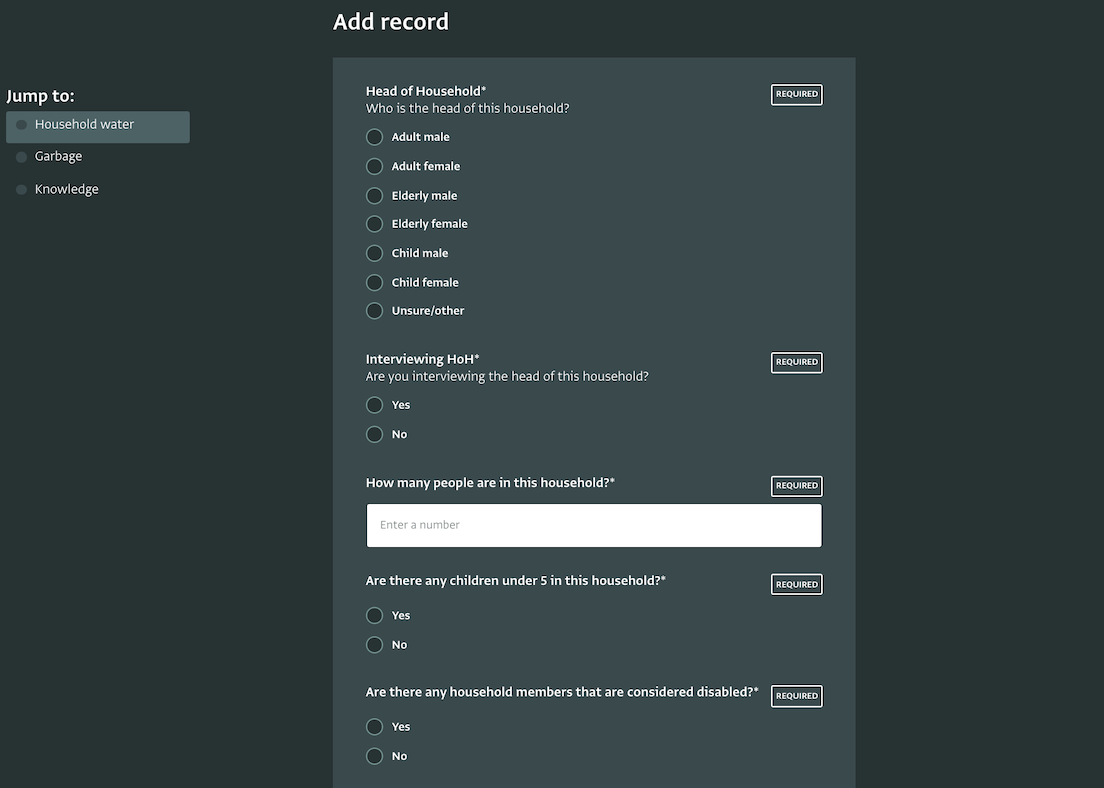 Click on "Database settings" and then navigate to "User management." From here, you can invite others to access the database with different roles. You can click "Add user" to invite a team member to access the database.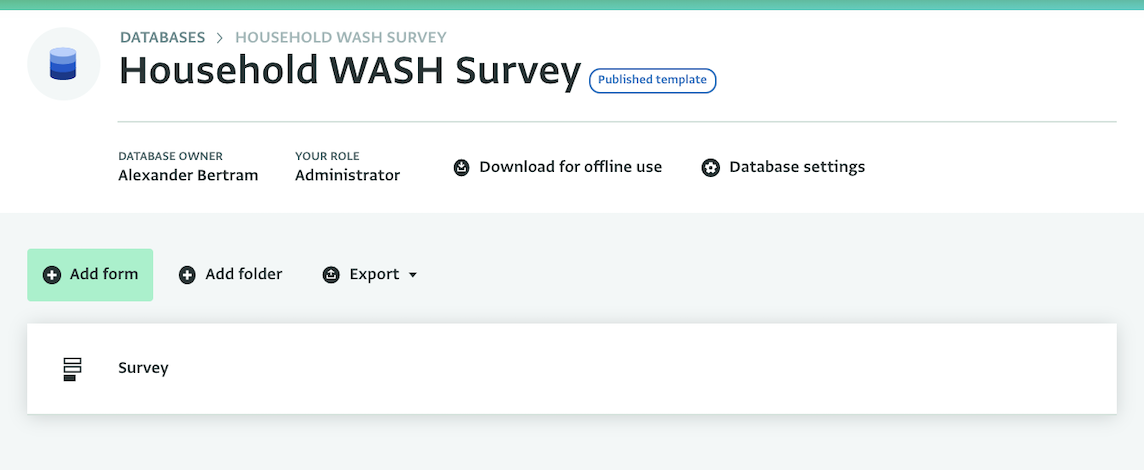 This template is configured with three roles:
Administrator: can make any change to the database, including customizing the forms
Surveyor: can add, edit, delete and export all records
Analyst: can only view all records
You can easily edit the roles to meet the needs of your team. Click on a role and then click on 'Edit permissions' to open the list of available permissions. Select the ones you want to keep and click on 'Save'.
You and your team can start adding data right away using any device. Navigate to https://www.activityinfo.org/ in your device and log in to your account. From there navigate to the 'Household WASH Survey' database and to the 'Survey' form and click on 'Add record' to add the first record to the survey.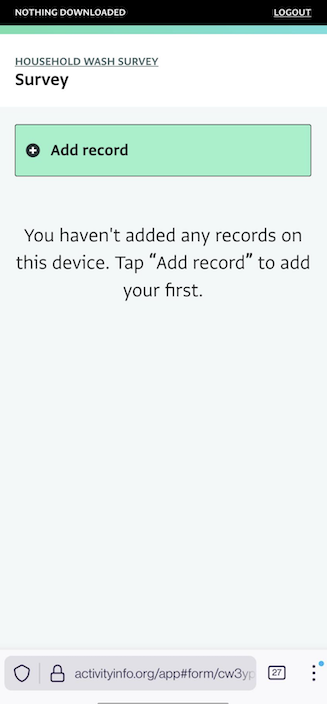 As your team starts adding data to the Household survey you will see new records appearing in the Table View for each new answer. You can filter and sort these records to conduct ad-hoc quality control checks.
Another option you have is to use the Map View. This will give you an overview of all households surveyed on a map. To be able to see records on Map View, they need to have either a Geographic point field or a reference to the geographic database. You can use various base maps to examine the situation such as a Satellite or a World Population map.
This template includes a sample of data from the REACH-UNICEF WASH Household Baseline Survey published on HDX.