Features - Flexible Form Designer
ActivityInfo's form designer allows non-technical staff to quickly define what information needs to be collected from the field.
With an easy-to-use drag-and-drop interface, you can quickly define both the structure of your data and how the form will look to your users reporting from the field.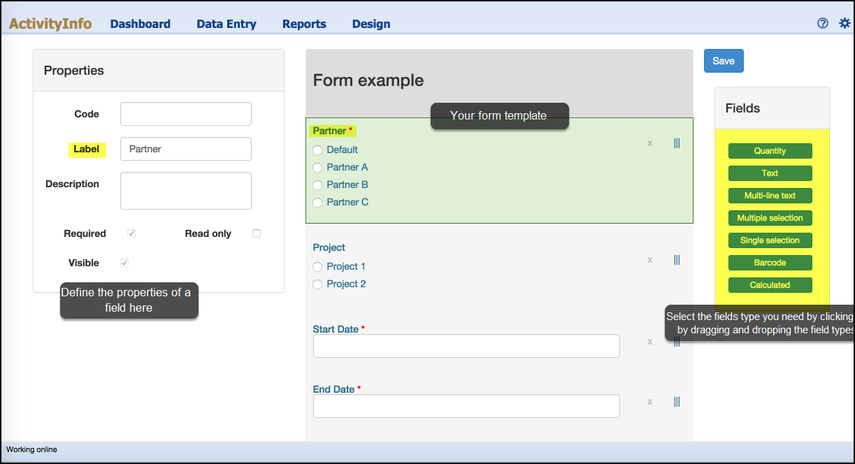 The form designer allows you to specify validation rules for fields and define "skip logic" to determine when a field is relevant.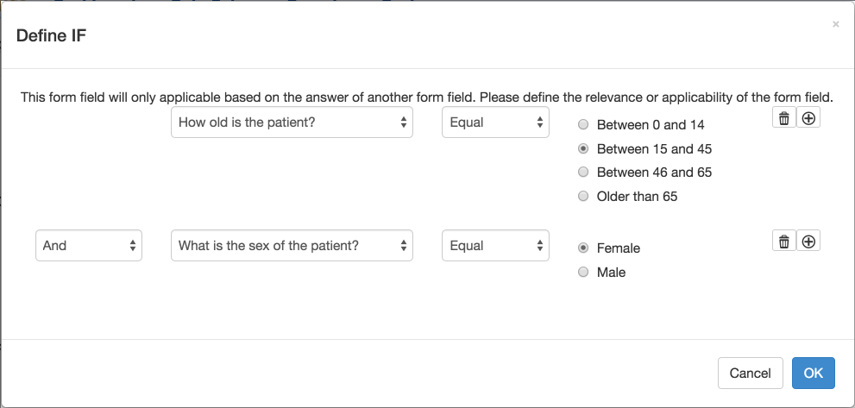 The form designer allows you to get up and running quickly without depending on IT staff, and most importantly, you can easily update your forms as your program evolves.
Want to try out ActivityInfo?
Sign up for a free trial account on ActivityInfo.org today and try the service for yourself. The free trial includes full access to all features for 30 days.
Sign up for a free trial
Contact us
Give each person in your organization the power to create valuable information based on your data.