Features - Flexible Form Designer
Design surveys that fit the needs of your programme
The Form Designer allows you to get up and running quickly without depending on IT staff. Non-technical staff can quickly define what information needs to be collected from the field and most importantly, you and your team can easily update your Forms as your programme evolves.
With an easy-to-use interface, you can quickly define both the structure of your data and how the Form will look to your users reporting from the field. With Reference fields you can link one Form to another and combine information in many ways.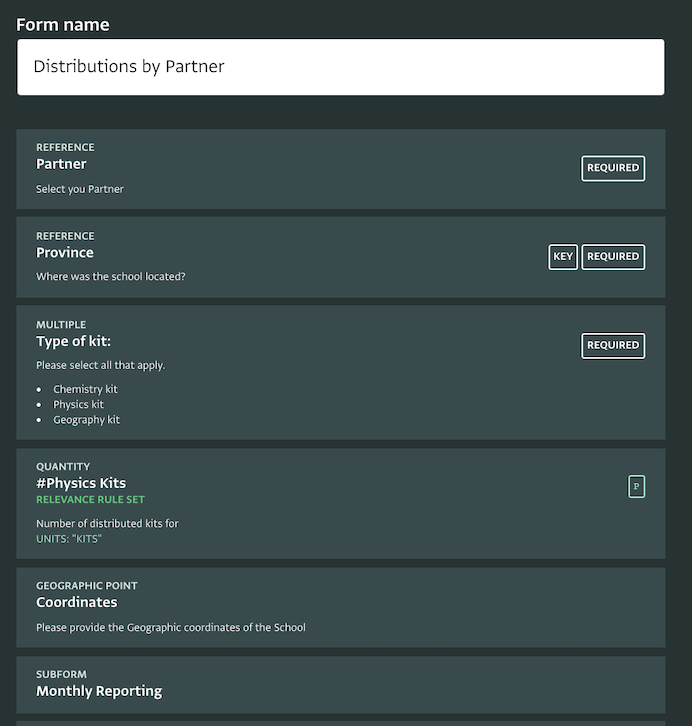 Choose from a large variety of fields including but not limited to Multiple and Single Selection fields, Geographic Point fields, Quantity, Attachment and Text fields, and Serial Numbers. Use Date, Month, Week and Fortnight fields to define time.
You can specify Validation rules to define when the added information is valid. You can set Relevance rules to determine when a field is relevant and should appear to the users doing data collection.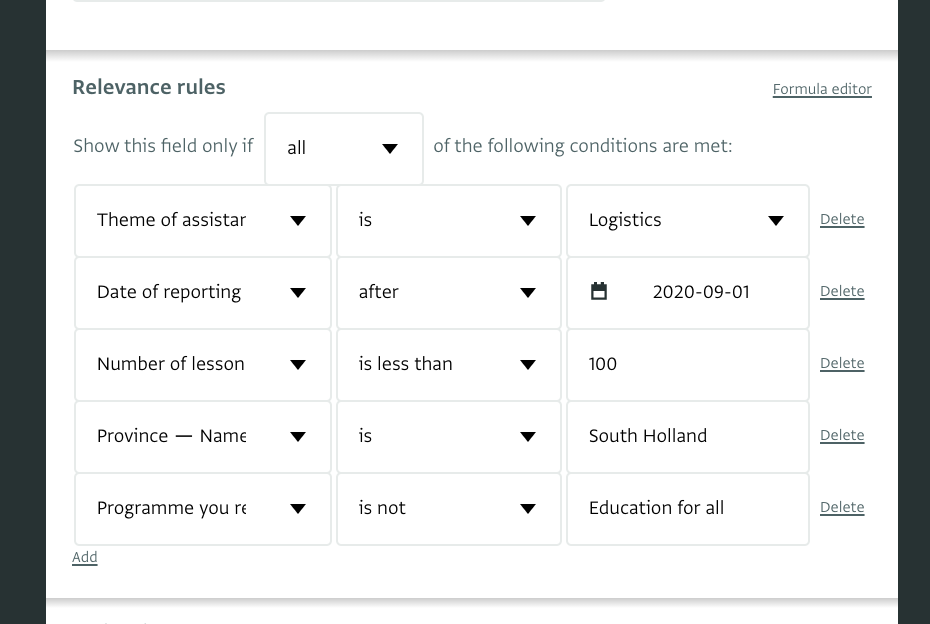 With Subforms you can simplify data collection in many ways and save time for your team and partners. A Subform can be used to allow you to collect data which needs to monitored over a period of time, or will occur multiple times. It can also be used to group different types of information that you need to collect within the Form.
By adding multiple Subforms in a Form and Subforms within Subforms you have complete control over the structure of the data.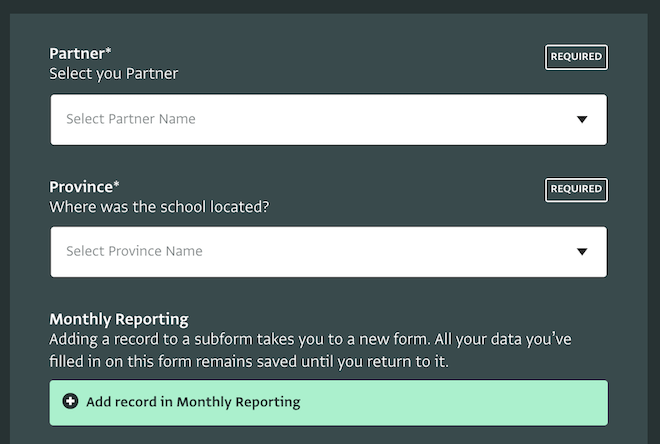 Using 'Reviewer-only' fields, you allow designated users to approve or reject a record and provide feedback.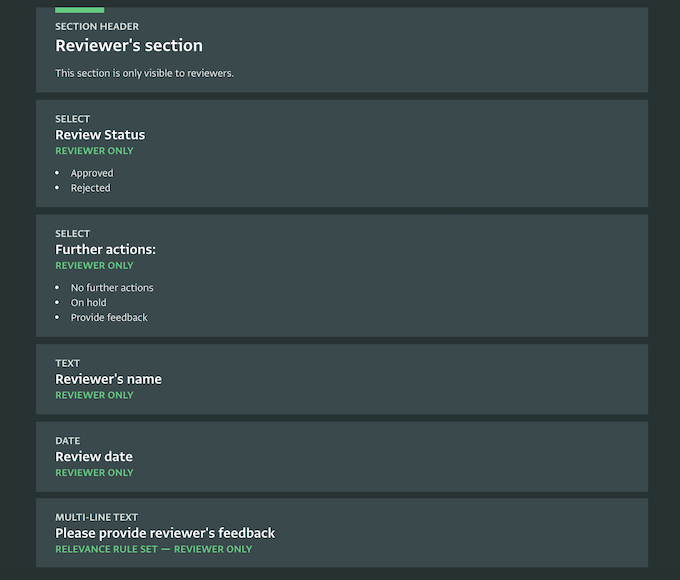 ActivityInfo offers a Formula Editor where you can write Formulas to automate calculations and save time. You can use Codes to make the fields of the form easy to read and you can select from a variety of functions to match your needs. The Formula Editor will let you know when a Formula is valid so you can continue designing your survey.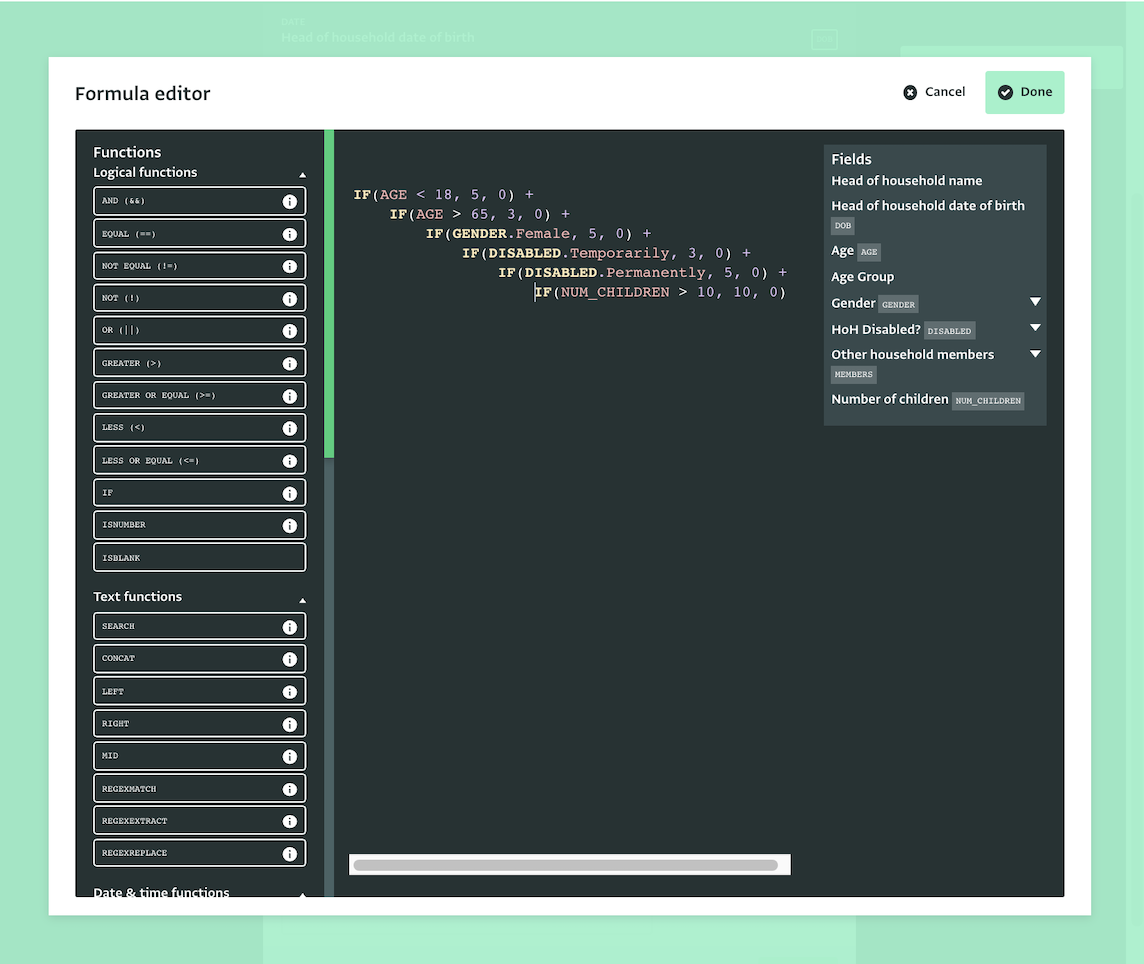 Want to try out ActivityInfo?
Sign up for a free trial account on ActivityInfo.org today and try the service for yourself. The free trial includes full access to all features for 30 days.
Sign up for a free trial
Contact us
Give each person in your organization the power to create valuable information based on your data.