Features - Built-in Geodatabase
Harmonize data based on a common geographic reference
ActivityInfo provides a common, built-in geographic Database for all countries that includes all official administrative levels, from Provinces or Governorates down to Aires de Santé -- or whatever is relevant to your programmes.
This ensures that all data collected with ActivityInfo throughout your organization can always be harmonized and you can avoid duplicates.
Having a common geographic reference database also ensure that data across your organization can be effortlessly compared geographically without having to waste time harmonizing between different spellings or outdated lists.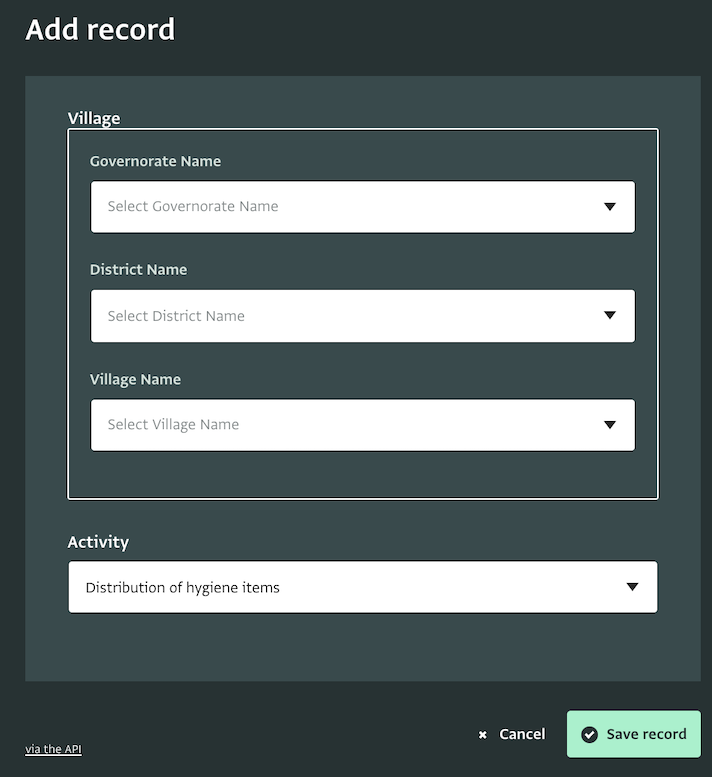 BeDataDriven maintains the geographic database as a service for ActivityInfo.org users and ensures that each country is up to date and accurate.
Want to try out ActivityInfo?
Sign up for a free trial account on ActivityInfo.org today and try the service for yourself. The free trial includes full access to all features for 30 days.
Sign up for a free trial
Contact us
Give each person in your organization the power to create valuable information based on your data.