Features - Charting
Visualize your data with a chart
The flexible Chart interface allows you to visualize your data by any dimension. Turn your Pivot Table to a Chart and vice versa.
ActivityInfo allows you to create Charts based on your data. These Charts are automatically updated when data is updated or added. This gives you the ability to easily monitor the progress of your program or activity.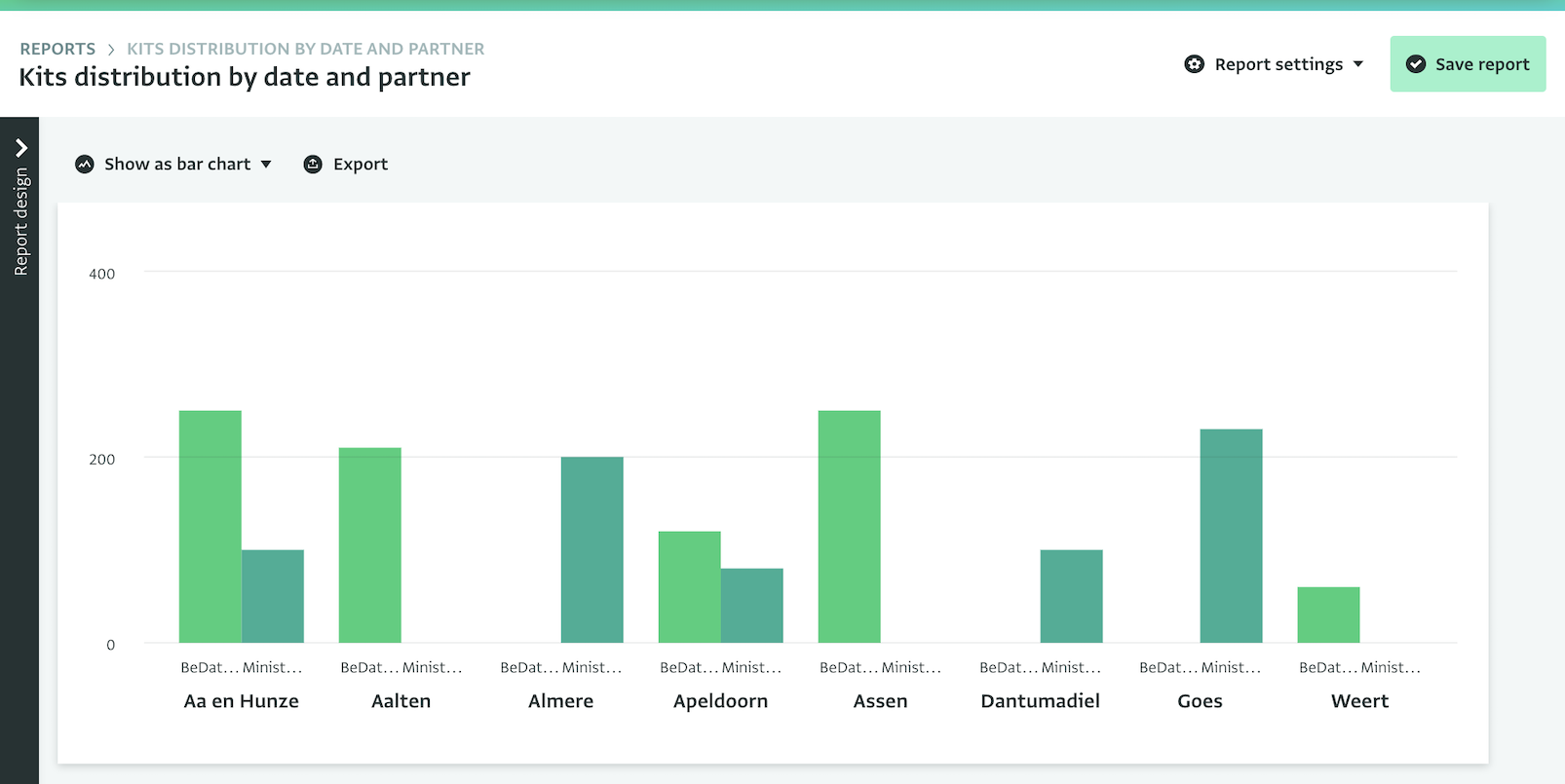 Want to try out ActivityInfo?
Sign up for a free trial account on ActivityInfo.org today and try the service for yourself. The free trial includes full access to all features for 30 days.
Sign up for a free trial
Contact us
Give each person in your organization the power to create valuable information based on your data.