Features - Pivot Table
Get exactly the numbers you need with Pivot Tables
Pivot Tables allow you to summarize your results by different Dimensions such as the province, month, or by partner. They are updated as new information comes in when users add their data to your Forms.
You can select various Measures from one or more Forms and Databases and you can summarize the results using your preferred Statistic. Users can create their own simple or advanced Pivot Tables to undestand their data and take informed decisions quickly.
You can also combine Pivot Tables for more advanced analysis such as avoiding double-counting beneficiaries.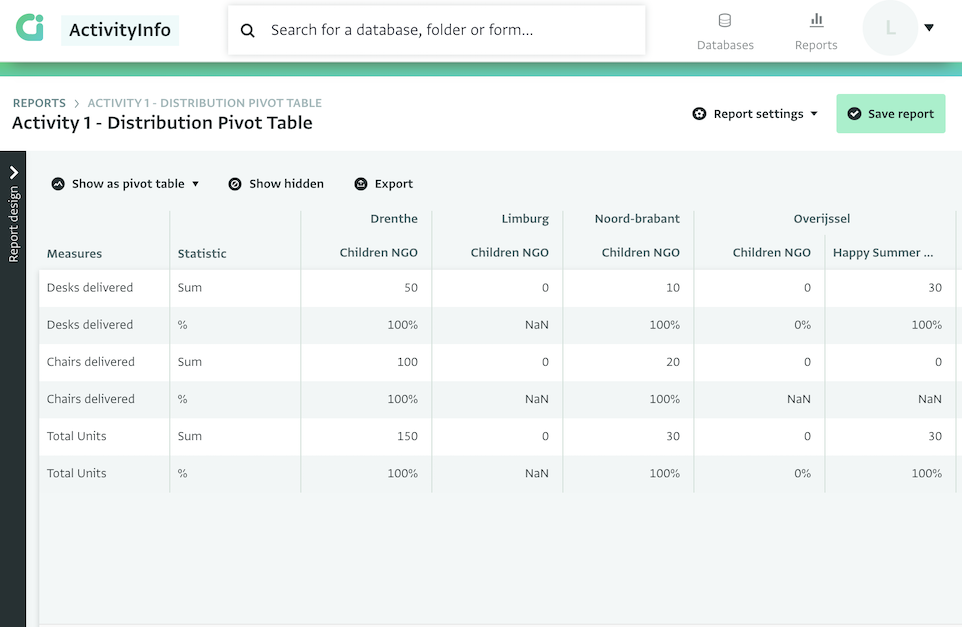 Want to try out ActivityInfo?
Sign up for a free trial account on ActivityInfo.org today and try the service for yourself. The free trial includes full access to all features for 30 days.
Sign up for a free trial
Contact us
Give each person in your organization the power to create valuable information based on your data.