ActivityInfo 4.0: Powerful database and form design, advanced user management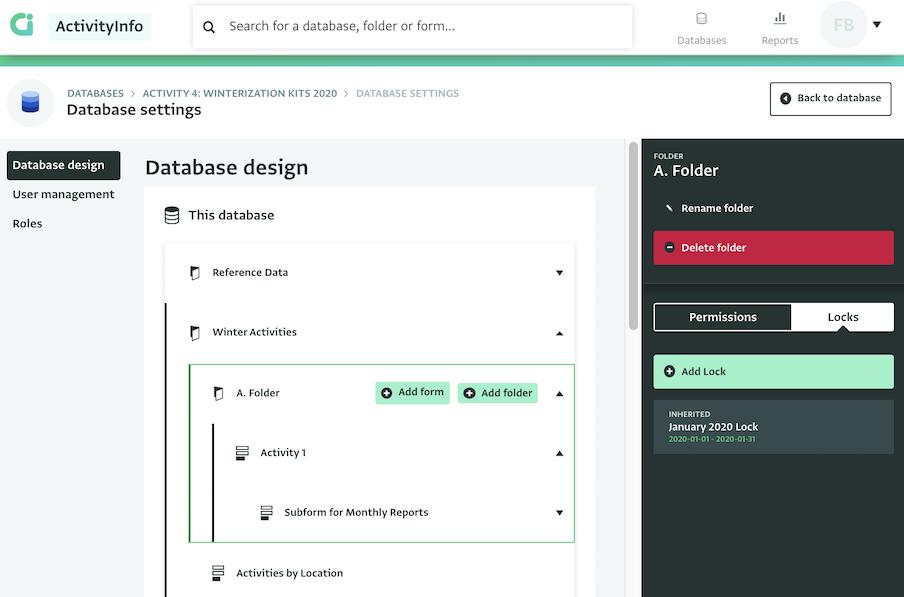 We are excited to announce that the new Database Design, the Form Designer and the User Management of ActivityInfo 4.0 have been released. Following several months of hard work and frequent communication with our users, the latest ActivityInfo developments have been designed to make the work of thousands of humanitarians in areas such as Monitoring and Evaluation, Information Management and Case Management more straightforward and effective.
Following the enhanced Data Entry capabilities, the Importer and the Table View, as well as a series of further improvements, the latest developments allow you to fully control your work.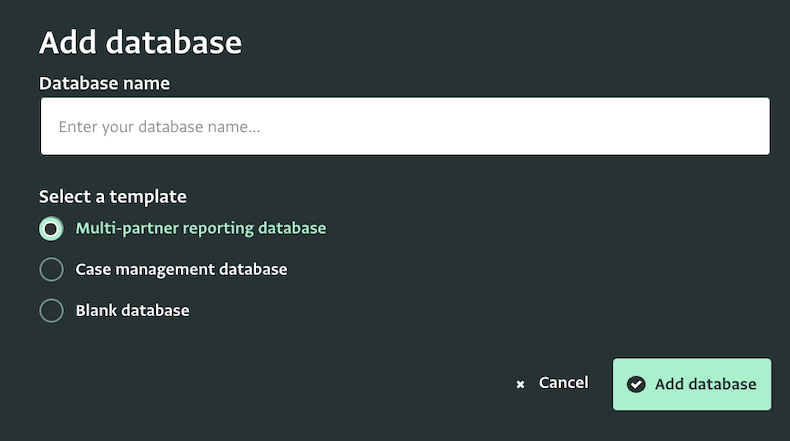 Work faster and more organized by using one of the available database templates. Just add a database, select a template and start setting up everything you need. Follow our tutorials for quick step-by-step instructions.
Create a simple database with no partners
Create a database for multi-partner reporting
Create a database for case management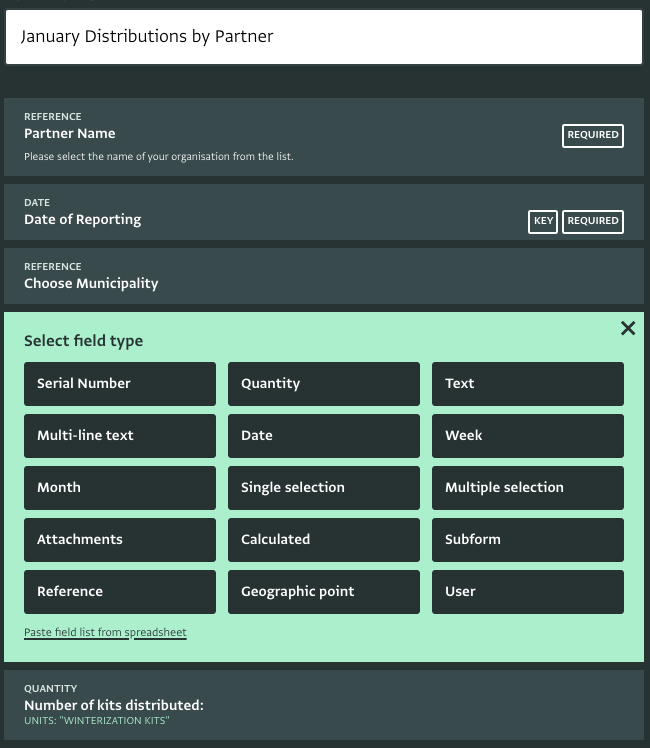 Take advantage of the enhanced Form Designer and quickly design your forms and subforms in the exact way you wish. Use relevance rules to guide your users through the questions and automate your calculations with Calculated fields and Codes. Use Key fields to create unique combinations and Reference fields to link to other forms or the built-in geodatabase.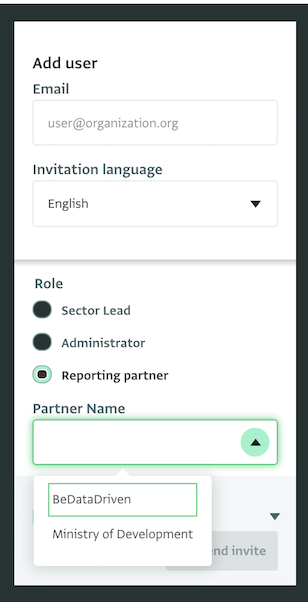 Select from a list of available Roles and assign them as you find more suitable to control the way your team accesses the information and the forms in your database. Further refine the Roles by overriding the Permissions included in them for specific users.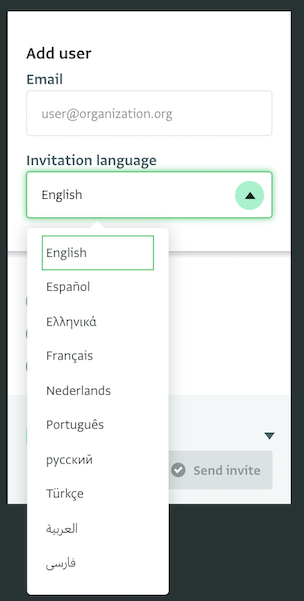 Use one of the available languages in ActivityInfo to invite your users to a database, form or folder and ensure miscommunication is avoided as they get the information they need in their language.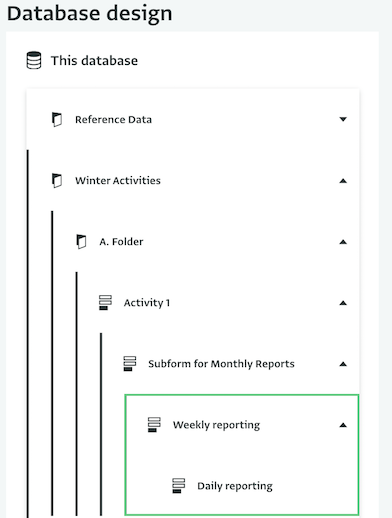 Organize your forms in the way you wish and create the structure of data that serves better your needs. Create as many folders as you need for your forms or add folders within folders.
Add subforms in your forms to add another level in your reporting and add subforms within subforms to create even more advanced structures.
Follow the breadcrumb to always know your location or to navigate quickly from one level to another.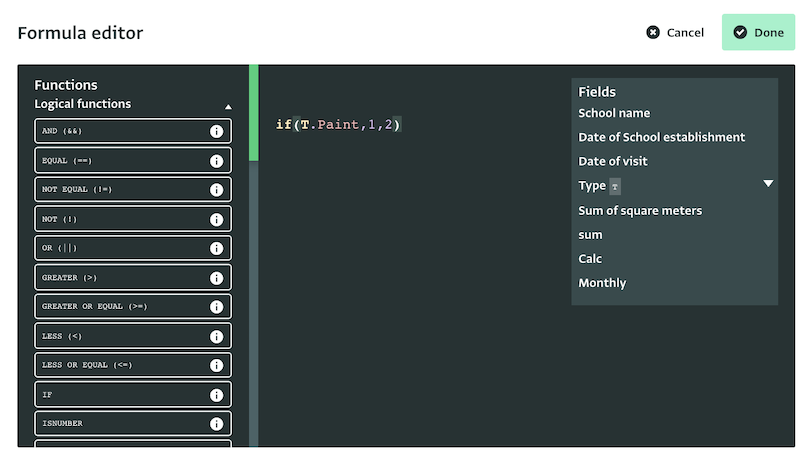 Make data analysis easier than ever by automating calculations inside your form. Use one or many of the available Formulas in the redesigned Formula editor and simplify your reporting.

Lock any level of your database by using Key fields and manage when reporting can be done for each part of it.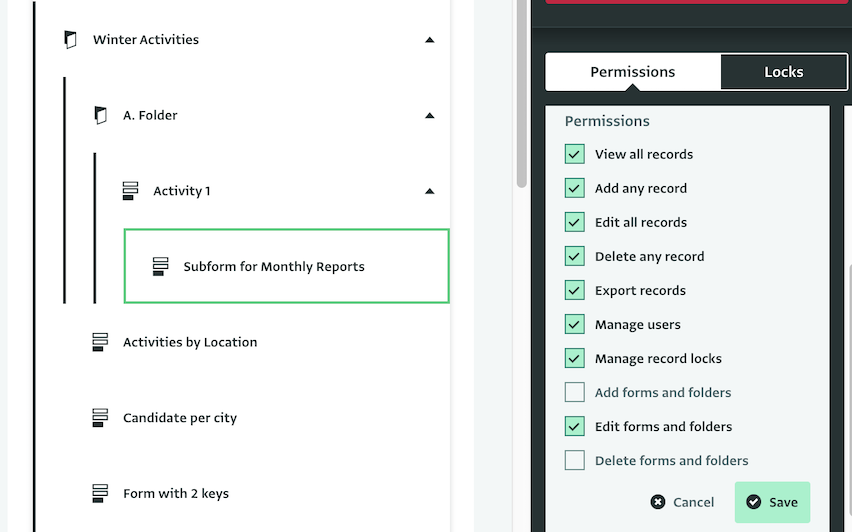 Expand your control even more by assigning Roles and Permissions for specific folders, forms or even subforms.
What do you think of the new features so far? What kind of form will you design? Don't hesitate to contact us to learn more!