Introducing ActivityInfo Version 4.0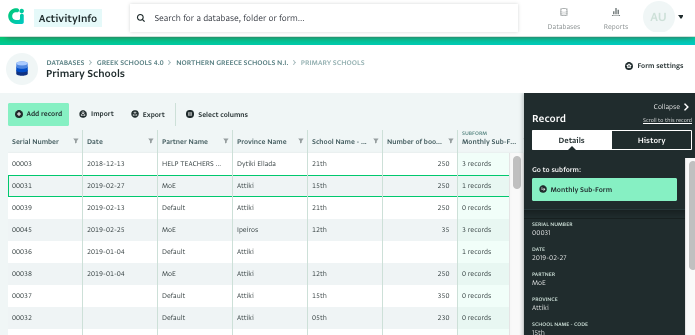 Following some months of hard work and fruitful discussions with many users, we are very excited to announce that the first part of Activityinfo Version 4.0 has been officially released.
This includes the Table View, a new Data Entry Importer and the first part of the Reports Interface which includes Pivot Tables and Chart Reports. Also a Search Bar allows you to find Folders, Databases and Forms quickly and easily.
You can log in to Version 4.0 and try it, whenever you want, using the link: https://www.activityinfo.org/login
Also on April 16th 2019, we will be hosting a Webinar on Data Entry and the Importer. You can register today via our Webinars page.
So what is new?
An overview of all the Records added to a Form by users will be available in the new Table View. Users can view the details and the history of a Record, edit and delete it quickly and easily. Navigating to the Table View of a Subform is equally easy. You can watch a variety of videos on the new Table View and read more in our User Manual.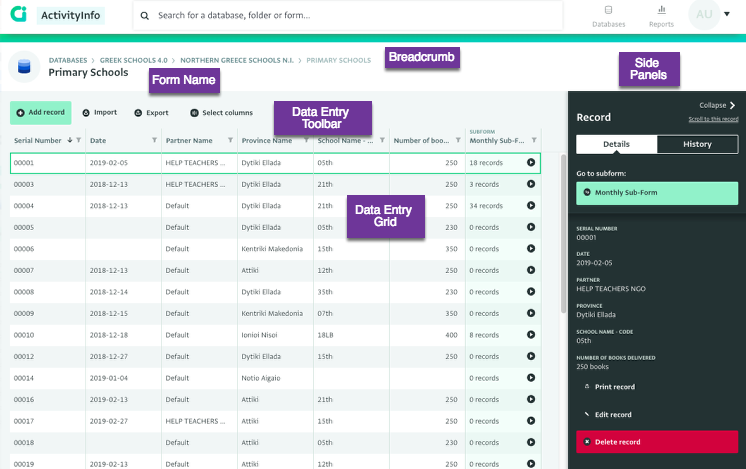 The Data Entry Form keeps the same functionalities as before and looks better. If a Form contains a Subform you can find it in-line.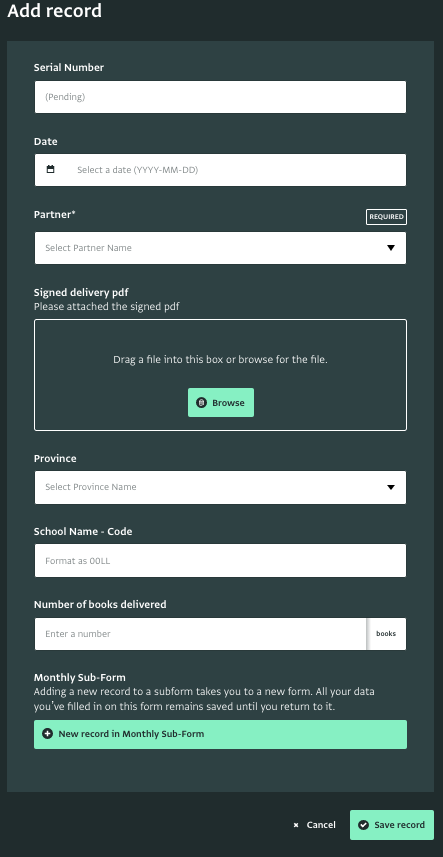 Taking the Importer a step further, in Version 4.0 you can import Records to Subforms too. Also you can import Records to Forms and Subforms that contain Reference Fields. Watch a video and read the documentation on how to prepare your spreadsheets for both cases in our User Manual.

You can make one or more Databases available offline quickly and easily. This way you can work on a Database even when Internet connectivity is a challenge. Take a look at our User Manual for more information.
Find the Database, Folder or Form you are looking for quickly by using the Search Bar. Start typing the name of it to reveal a list of choices and quickly navigate to it by selecting it from the list.

View a list of your Reports and navigate through them quickly and easily.

Create the Pivot Tables you need by using Records of any Database. Change the viewing options to Charts in a single step. View our Video and read more on how to get started with your first Pivot Table in our User Manual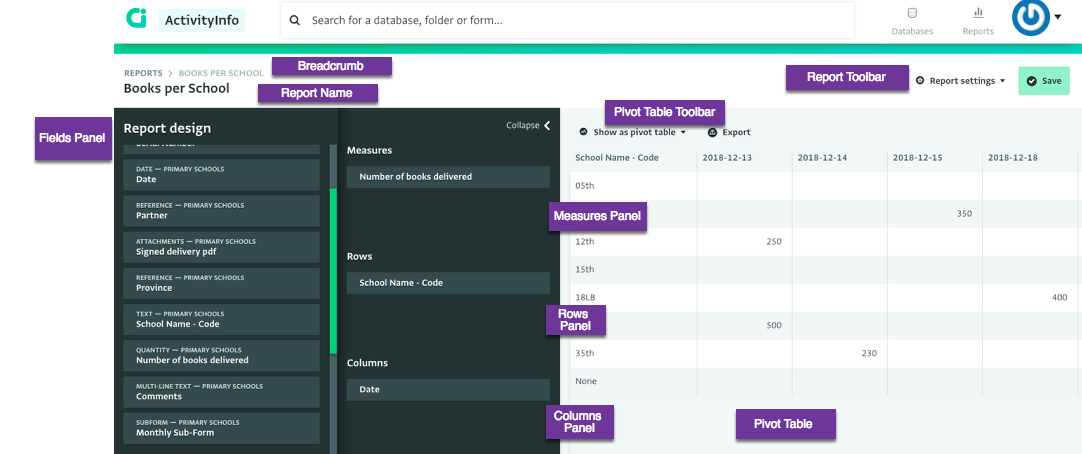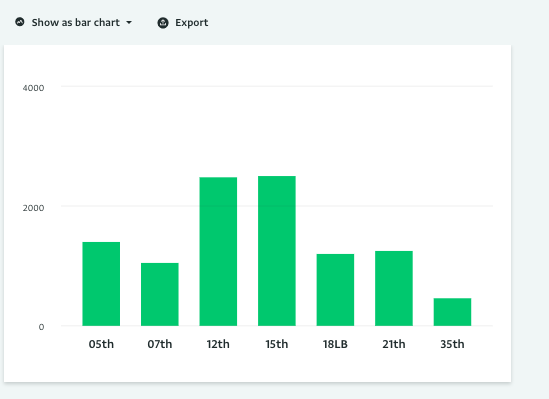 What do you think of ActivityInfo Version 4.0? Don't hesitate to share your thoughts with us.