Features - Mobile Data Collection
Use a mobile device to collect data online or offline
ActivityInfo allows you to collect data during surveys, monitoring visits, or even for regular reporting using a tablet. All data collected can be viewed directly in ActivityInfo.
Take advantage of ActivityInfo's flexible Form Designer and advanced analysis tools, and seamlessly combine results from the field with reported outputs, baseline data, or other indicators from within and outside of your organization.
You can also make a Database avaialble offline, collect data without an Internet connection and synchronize your changes when you are connected to the Internet.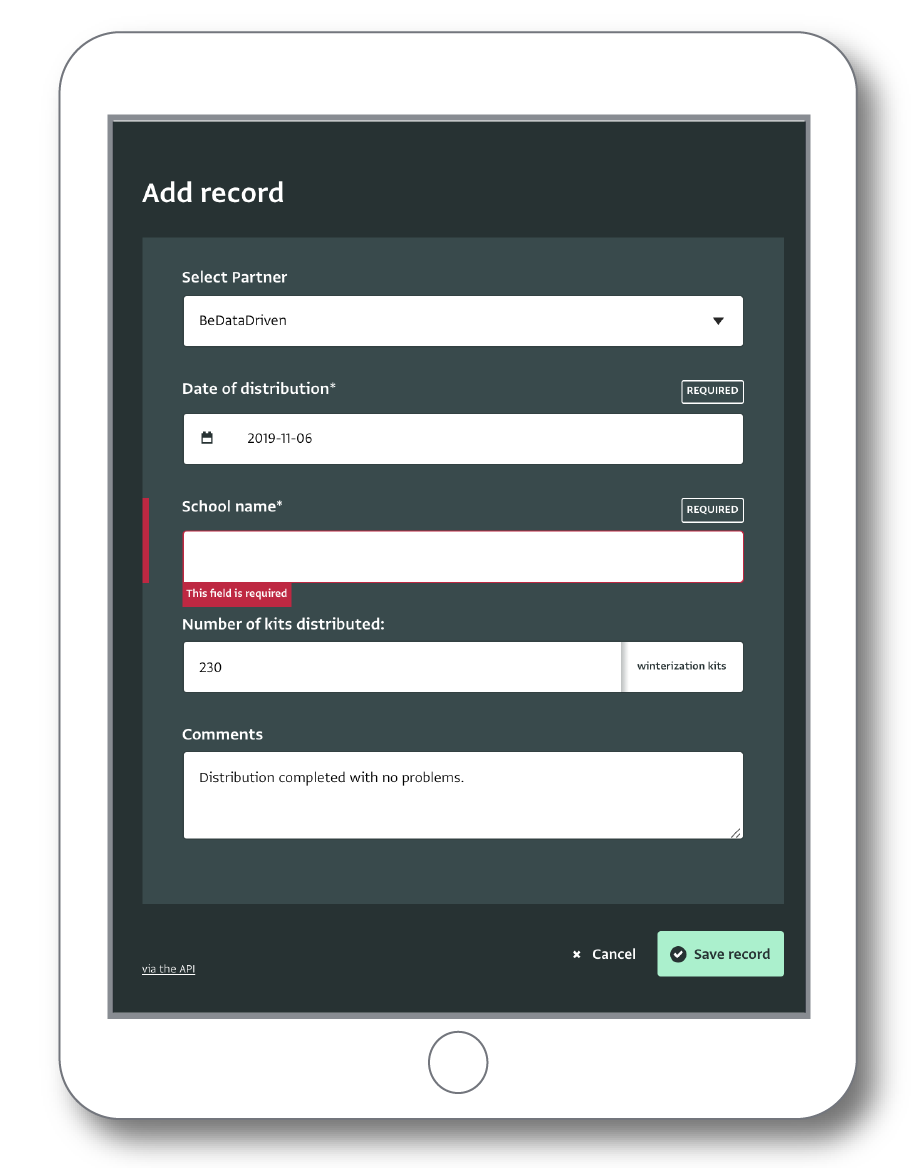 Want to try out ActivityInfo?
Sign up for a free trial account on ActivityInfo.org today and try the service for yourself. The free trial includes full access to all features for 30 days.
Sign up for a free trial
Contact us
Give each person in your organization the power to create valuable information based on your data.