Collect data in mobile devices
Collect data during surveys, monitoring visits, or even for regular reporting using a tablet or a mobile phone. Analyze it comfortably on the big screen.
All your data in one place
Work with data in the field
Use a mobile device for data collection and combine seamlessly data collected from the field with reported outputs, baseline data or other indicators from within and outside your organization.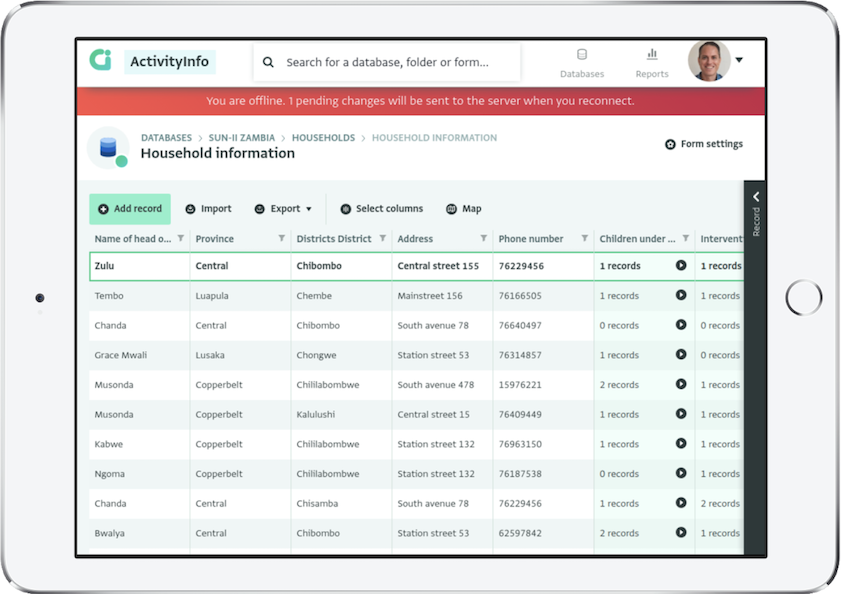 Offline mobile data collection
You can make a database available offline, collect data without an internet connection and synchronize your changes when you are connected to the internet.
Data collection app for small screens
Use our application for mobile data collection and work comfortably using the small screen of a mobile phone.