Features - API
Connect with third-party systems with our RESTful API
ActivityInfo can be connected to external systems using JavaScript, R, Java, Python, and other languages.
Bring together results from finance systems, Enterprise Resource Planning (ERP) systems, and others to achieve a single overview of your mission.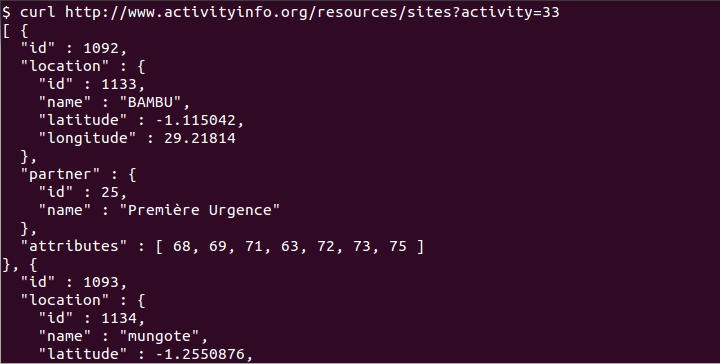 Want to try out ActivityInfo?
Sign up for a free trial account on ActivityInfo.org today and try the service for yourself. The free trial includes full access to all features for 30 days.
Sign up for a free trial
Contact us
Give each person in your organization the power to create valuable information based on your data.