Features - User Management
Control who can access your data
Define exactly who has the permission to view or edit your Database, Folders and Forms and refine the design and user management permissions of colleagues.
Use the available Database templates to quickly start with predefined Roles for monitoring and evaluation, case management or multi-partner programmes. Create new Roles to meet specific needs or customize permissions for individuals users.
Create groups of users and assign them to another user, such as Case Workers to Supervisors or Reporting partners to Sector Leads. Assign specific cases to individual users for your case management system.
Change the visiility of your Forms from private to public or turn them into reference data.
ActivityInfo automatically sends invitation emails to the new users you invite to your Database if they don't have an ActivityInfo account yet and you can select the language in which they will be invited.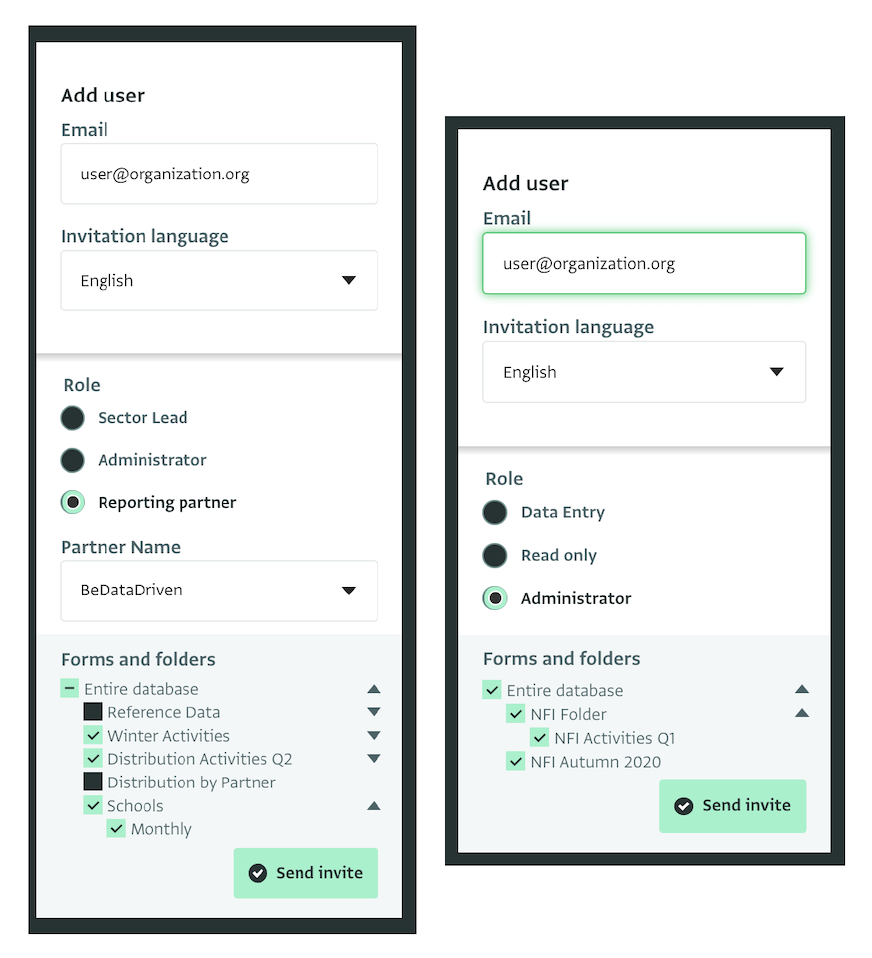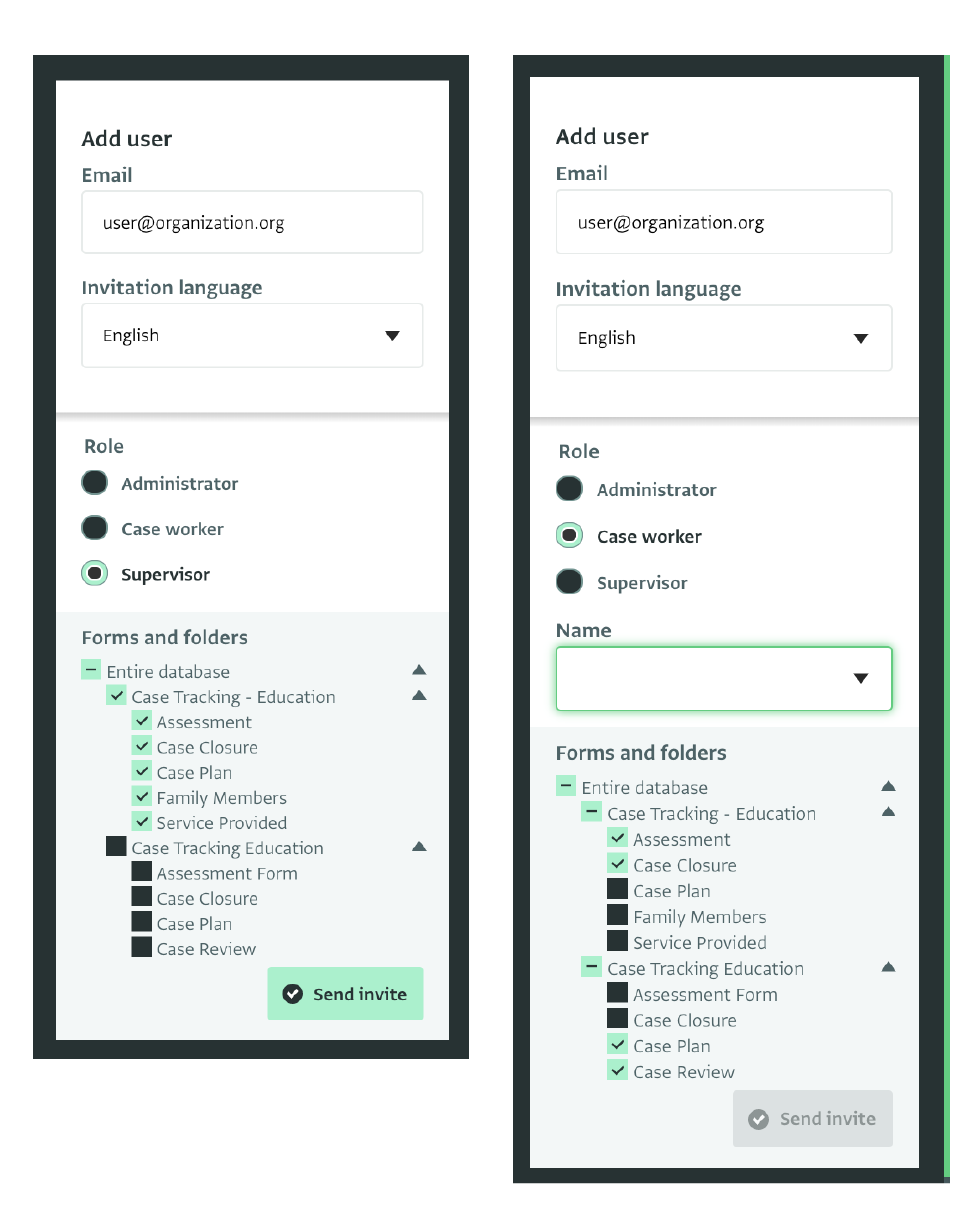 Want to try out ActivityInfo?
Sign up for a free trial account on ActivityInfo.org today and try the service for yourself. The free trial includes full access to all features for 30 days.
Sign up for a free trial
Contact us
Give each person in your organization the power to create valuable information based on your data.