Build databases on your own
Design and update the structure of your database, on your own, any time, without writing code. The platform evolves just as quickly as the needs of you programme and you don't need to rely on technical consultants for updates and changes.
Simple structures
Select from ready-made templates of databases, forms and user roles to match your use case. Customize everything according to your programmes or use as is.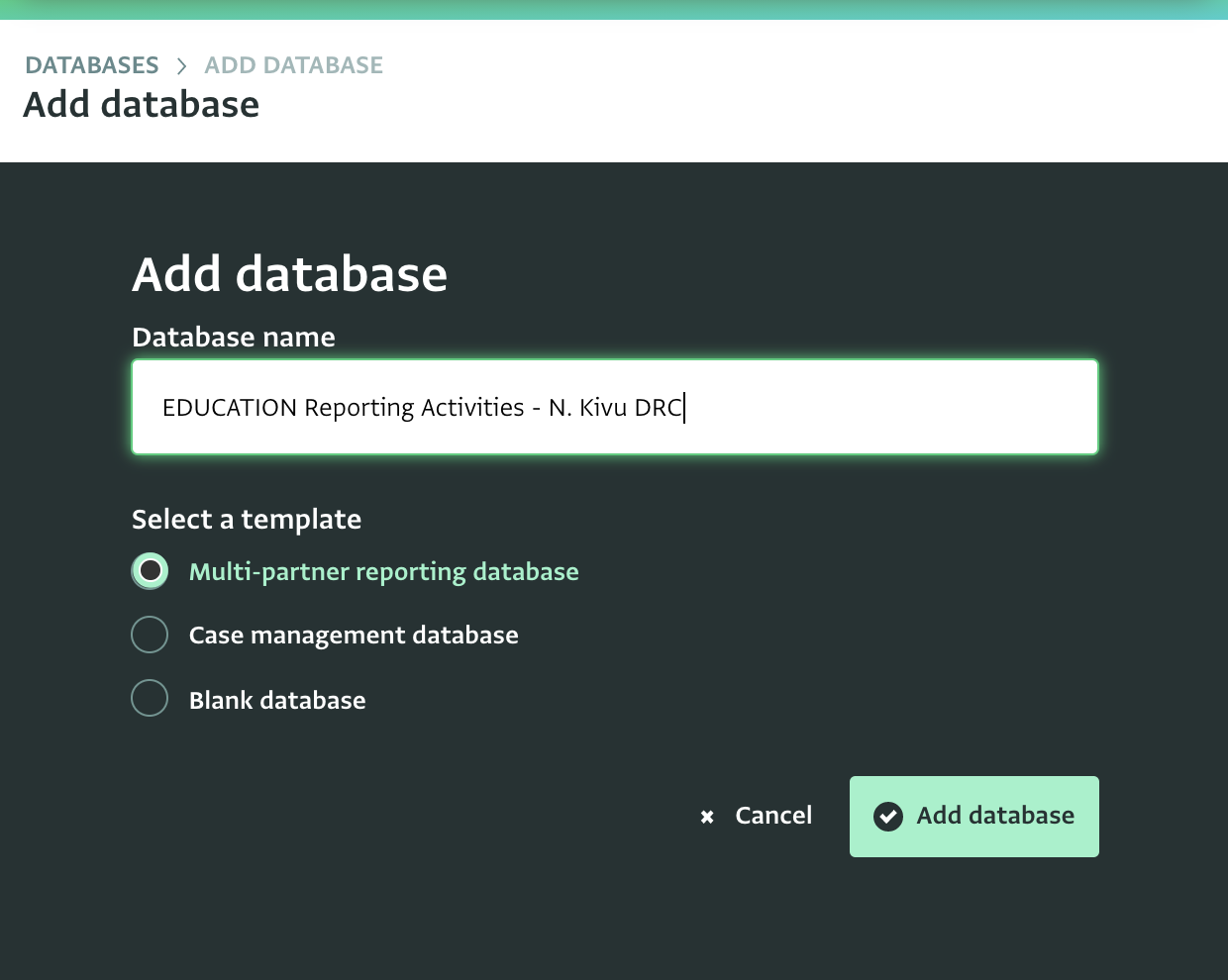 Advanced structures
Create your own advanced relational structures without any help from technical consultants and developers. Use forms, subforms and folders to collect and organize data. Link forms to each other to create connected groups of data.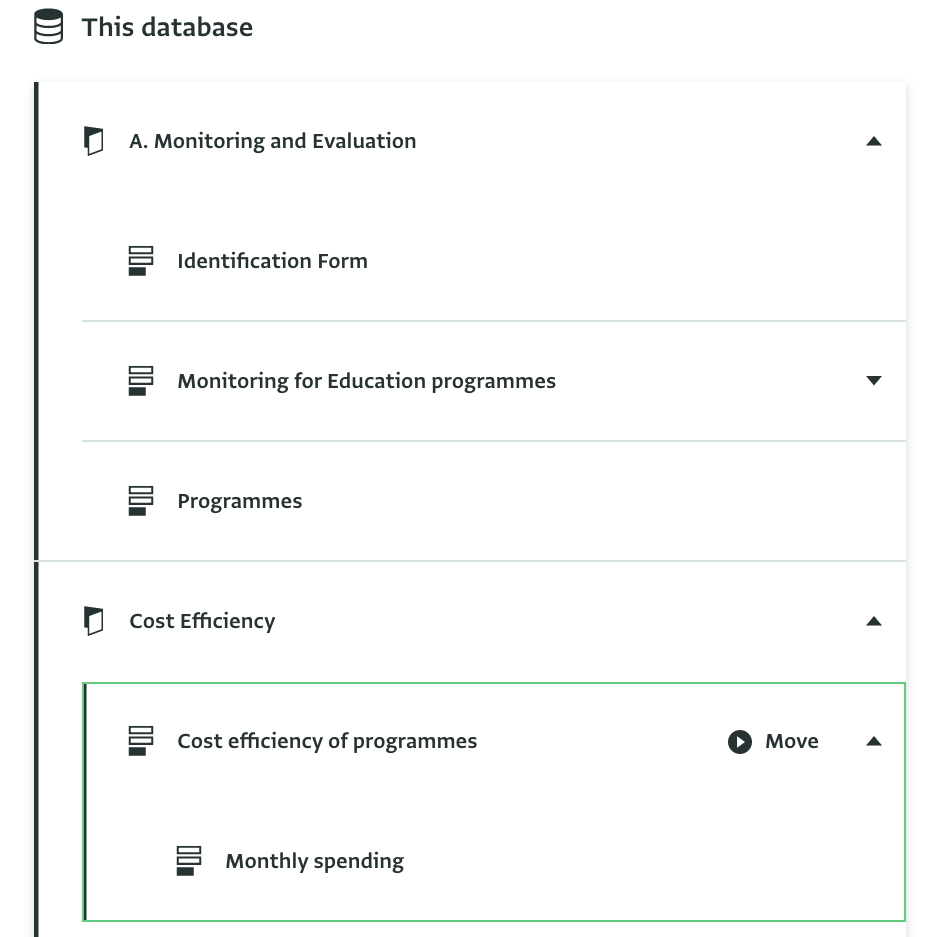 Complete control on processes
Monitor changes and deletions using an Audit log. Recover deleted data on your own. Add locks to forms and subforms to prevent users from adding new data to forms for selected periods of time.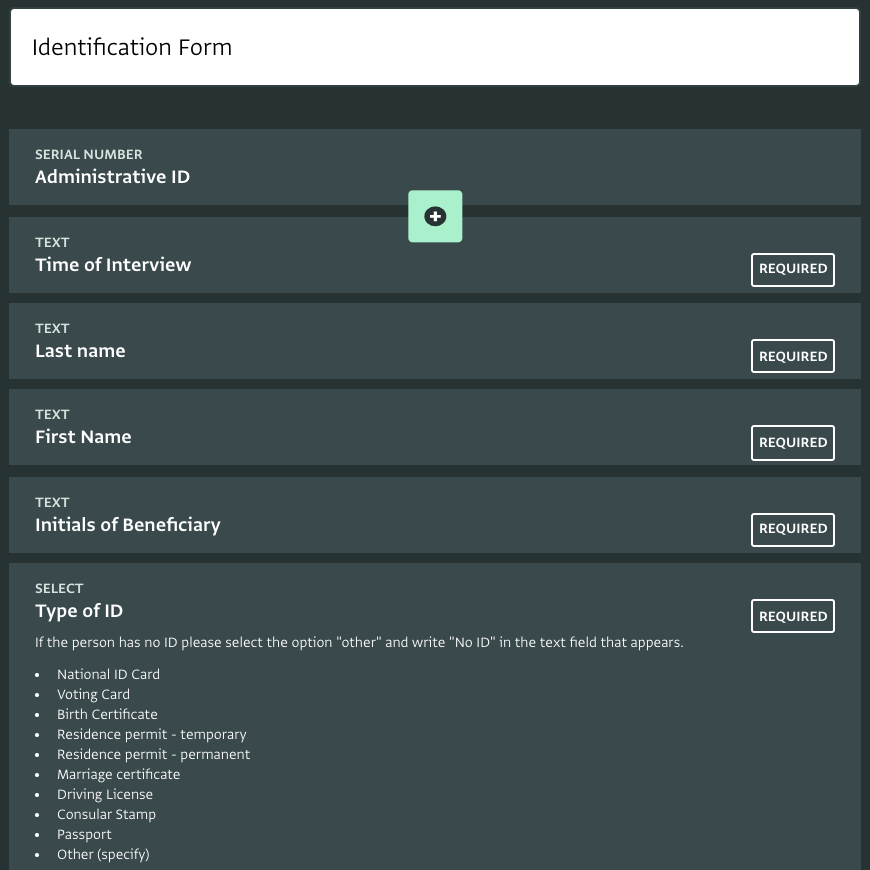 Form designer
Collect data easily with fully customizable data collection forms
Select a ready-made template for data collection or start designing forms without any help from IT staff. It's simpler than drag and drop, just add the fields you need, and start collecting data.
Learn more about form design in ActivityInfo