Features - Intuitive Database Builder
Create simple or advanced database structures without any help from technical consultants
With ActivityInfo's database builder non-technical programme managers, information management officers and monitoring and evalution officers can create and update the structure of their ActivityInfo databases, any time. This ensures that the platform can evolve just as quickly as the needs of the programme, without relying on technical consultants.
Design Forms and Subforms to collect the data you need. Link Forms to each other to create advanced structures and add Subforms within Subforms to create even more advanced structures. Use Key fields or Serial Numbers to identify unique data.
Use Folders to group your Forms and Subforms and keep everything organized. Manage access of users to complete Folders or individual Forms.
Review the data entered and allow designated users to approve or reject records to ensure that you always work with quality data.
Add Locks to Forms and Subforms to prevent users from adding new data to Forms for selected periods of time.
Invite your team or other partner organizations and assign Roles to them to control their access and activities. Assign users to other users such as Case Workers to Supervisors or Reporting partners to Sector leads. Override predefined permissions of selected users and create more refined permissions and user Roles.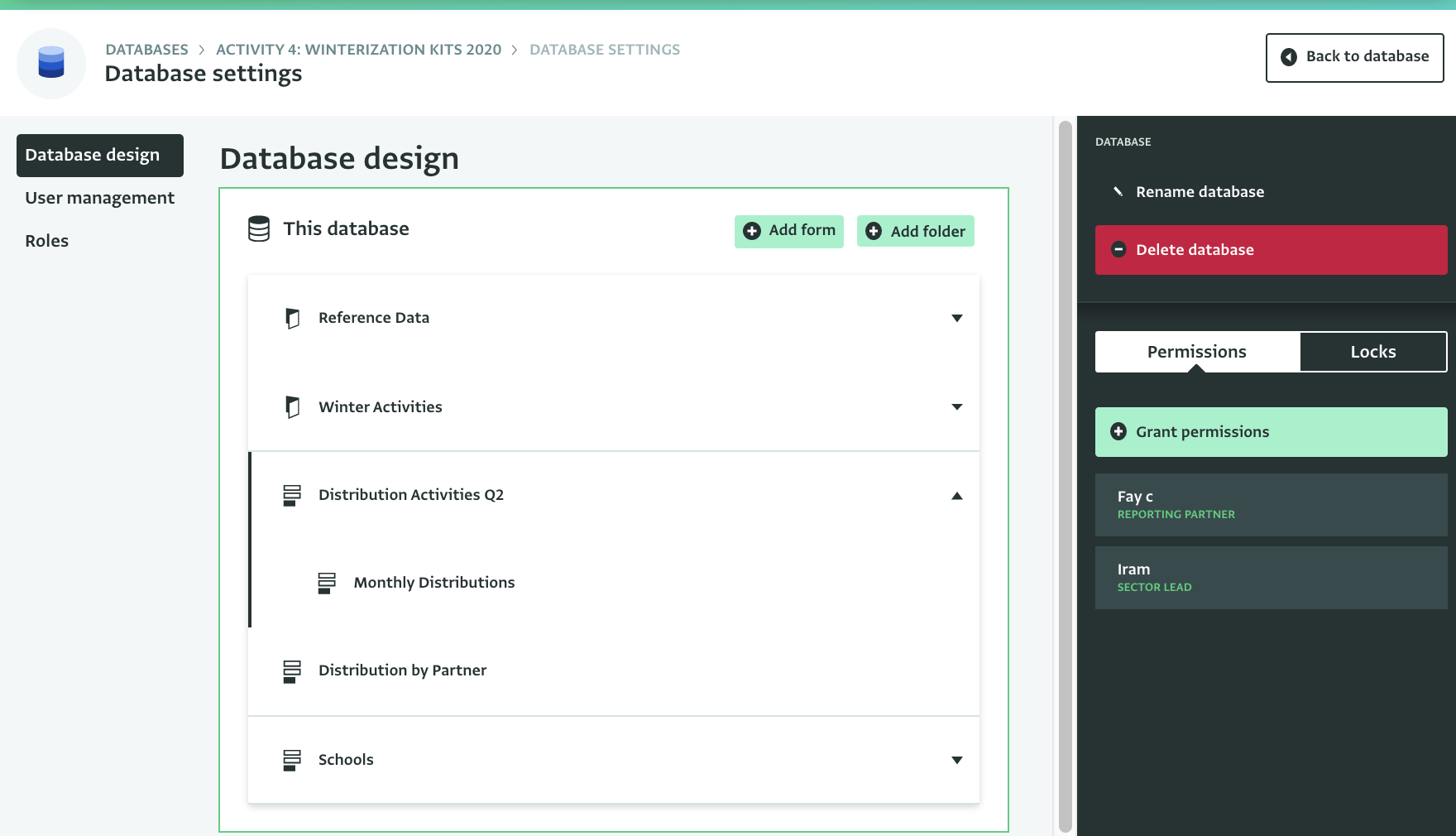 Want to try out ActivityInfo?
Sign up for a free trial account on ActivityInfo.org today and try the service for yourself. The free trial includes full access to all features for 30 days.
Sign up for a free trial
Contact us
Give each person in your organization the power to create valuable information based on your data.