Features - Audit Log
Have complete control over data and changes
Get a complete audit log for your Databases and always be aware of the updates that take place in them. Use filters to work even more quickly and to detect important changes timely. Review the details for each event and contact users responsible for changes.
You can always review new additions, updates and deletion in Records, Folders, Locks and Roles as well as changes in user management. You can view whether a Form has been deleted or moved to another Folder and much more.
Reduce the risk of data loss and handle cases of deleted Records on your own, in a single click.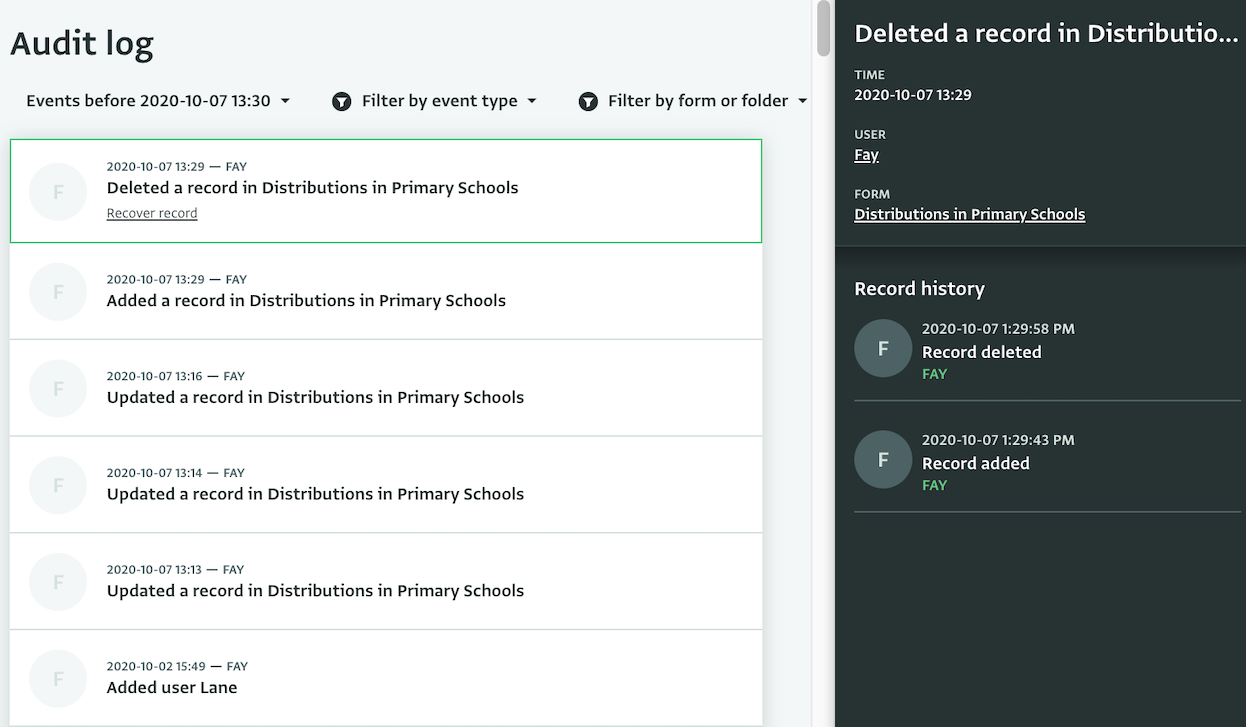 Want to try out ActivityInfo?
Sign up for a free trial account on ActivityInfo.org today and try the service for yourself. The free trial includes full access to all features for 30 days.
Sign up for a free trial
Contact us
Give each person in your organization the power to create valuable information based on your data.