The ActivityInfo training in Beirut: three days full of practice and knowledge exchange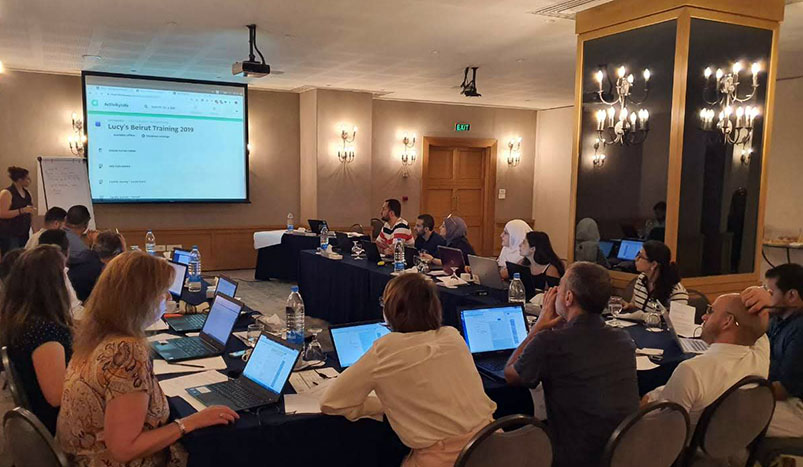 In the beginning of September, our Training Coordinator, Lucy Brinks visited Beirut and gave a three day training on the key aspects of ActivityInfo. Fourteen humanitarian organizations and field offices from UN agencies to smaller NGOs coming from various countries such as Yemen, Iraq, Lebanon, Turkey and Jordan were represented in the training. In total around twenty participants came together and practiced using the platform.
View our latest training schedule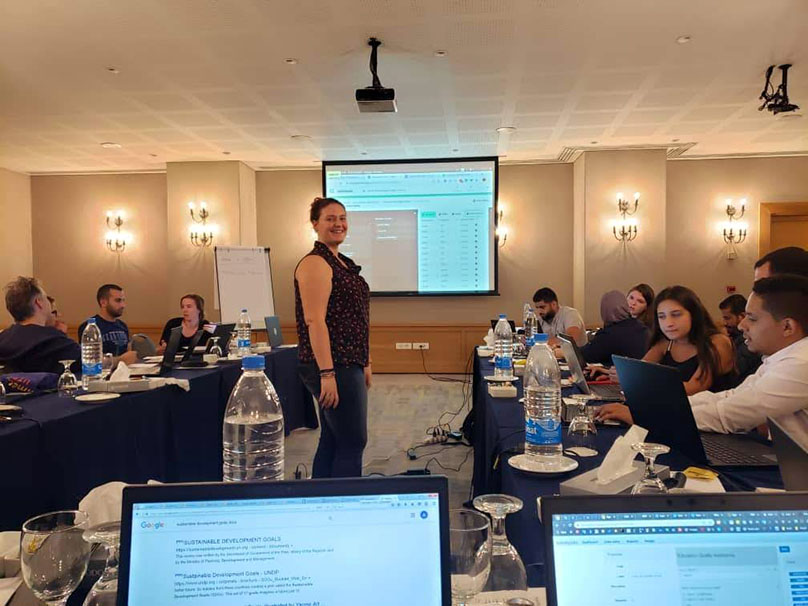 The training began on Monday, September 2nd and ended on Wednesday, September 4th. It covered a wide variety of topics related to the use of the tool for the improvement of information management processes in a variety of cases. Database and Forms design, User Permissions, Importing Records, working offline and creating Reports are some of the key topics covered. During the training the participants practiced with exercises that included scenarios similar to real-life and worked on potential solutions and database designs. For example, they used the Sustainable Development Goals (SDGs) as a basis for the design of their databases and forms and they discussed the ways in which the advanced User Permissions offered by the platform can help them monitor their programmes and users.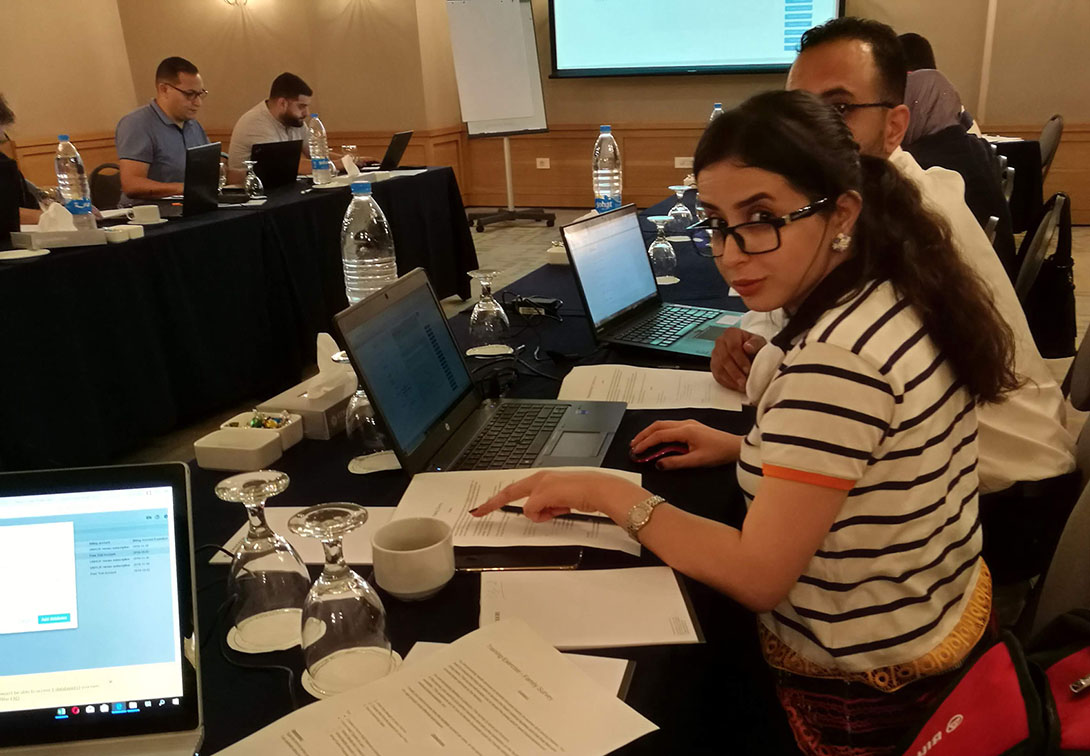 As the participants came from different types of agencies, sectors or clusters and backgrounds, they were able to exchange their knowledge and experiences and to point out what works in specific situations. There were people who already knew how to use ActivityInfo to do data entry or to design forms and there were people who were new to the system. This allowed for interesting combinations of questions, ideas and answers. Also as there were people coming from UN offices and people coming from NGOs, it was possible for them to discuss the way they work with the software and exchange best practices.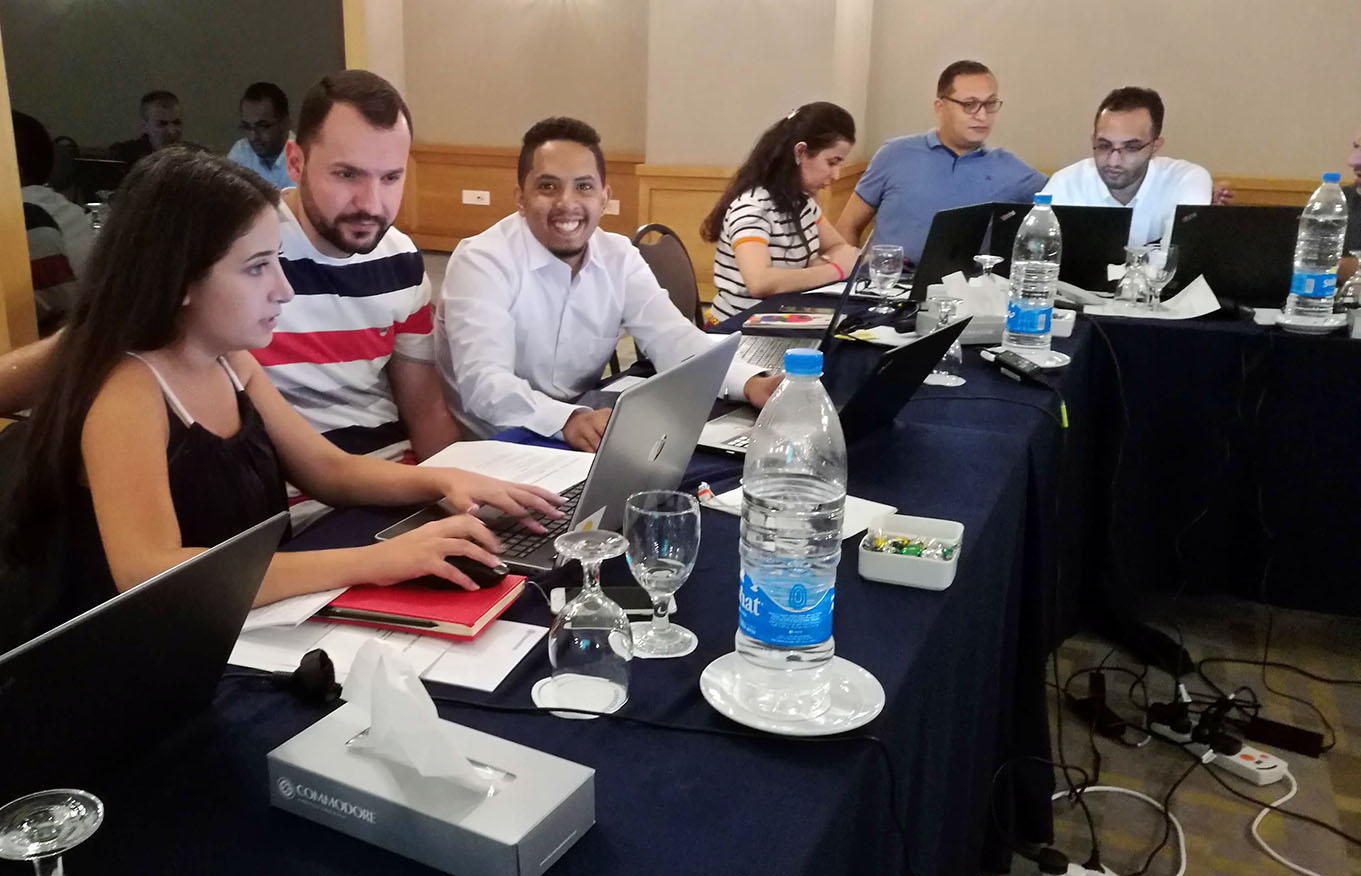 Moving from one system to another might be a challenge as there is always small or bigger resistance to change within an organization. However, following the training many of the participants who were new to the platform said that they felt confident enough to switch to a new system such as ActivityInfo as it is not as difficult as they would imagine it to be.
Do you wish to join one of our trainings or arrange a customized training for your organization?