ActivityInfo is now available in Portuguese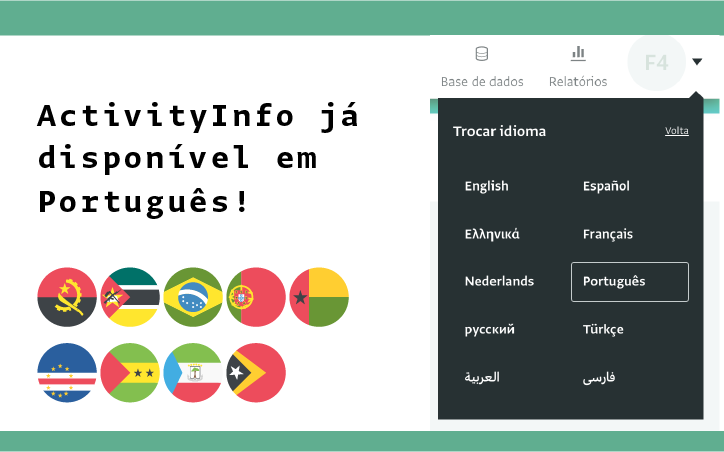 With the increase of the number of Portuguese-speaking ActivityInfo users, it was time to add Portuguese to the list of languages that the M&E software is available in.
ActivityInfo is used in Brazil and Mozambique and with this update we want to make the use of the tool easier for our Portuguese-speaking users. In Brazil, ActivityInfo is used to monitor the activities of the Refugee and Migrant Response Plan (RMRP) for refugees and migrants from Venezuela.
By translating ActivityInfo into the languages that our users speak we aim to remove any language barrier and allow them to focus on their work.
Do you want ActivityInfo to be translated in your language? We are happy to work with you to do so; please contact us!