ActivityInfo is now available in the Russian language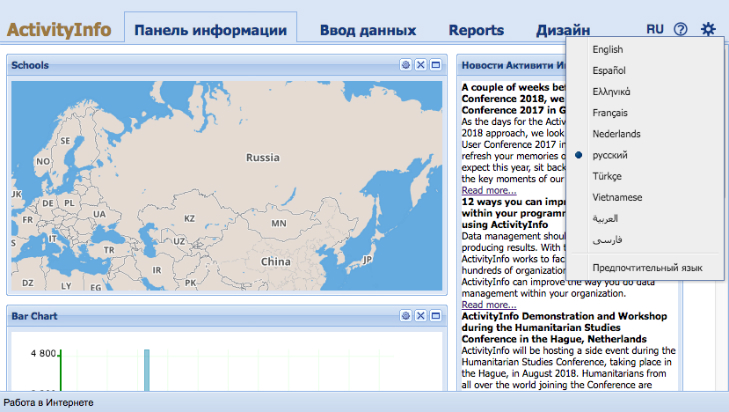 We added the Russian language to the list of languages that ActivityInfo is available in, so as to make the use of the tool easier for our Russian-speaking users.
Russian-speaking users can now design Forms, collect data and create real-time Reports in their language.
By translating ActivityInfo into more languages we want to eliminate any language barrier for humanitarians worldwide and allow them to focus on their work.
To start using ActivityInfo in the Russian language, login to your account and select 'Pусский' from the list of languages on the top right corner of your Dashboard. For a more detailed guide on how to change the Language in ActivityInfo visit our User Manual.
Do you want ActivityInfo to be translated in your language? We can cooperate to do so, so please contact us!
We would like to thank the kind team of our Users in Tajikistan for translating ActivityInfo into Russian and helping us reach a total of 10 languages!