New ActivityInfo website is live
The first ActivityInfo user conference on June 15th also marked the launch of a completely redesigned website for ActivityInfo at activityinfo.org. The old site had become too slow and unreliable, therefore this update was long overdue. In this post, I will run you through some of the most important changes and help you find your way around the site.
We like to work with local companies in our home town of The Hague and this time was no different: for the redesign and implementation of the website, we enlisted the services of Peter van Grieken from Frozen Rockets. His task was to create a modern and responsive design which is quick to load, even for our users with low bandwidth connections to the internet.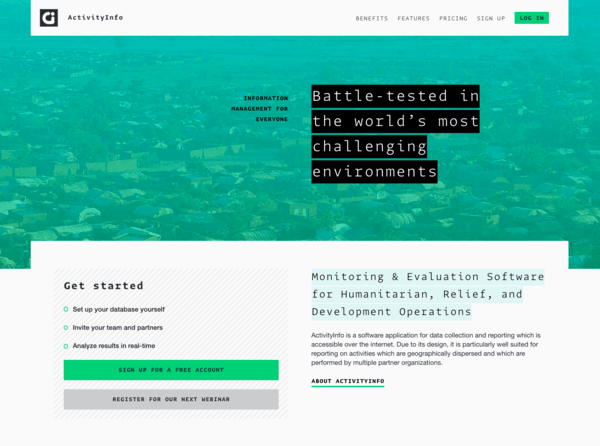 Besides a new design, we have added new information, updated existing information, and removed pages which were outdated. Here's a full list of changes:
If you are looking for something on the new site, you can always scroll down to the footer where you will find links to all pages on the site.
Of course, not everything changes: