Mandatory Indicators & Data Quality
We've recently added a "Mandatory flag" to Indicators and Attributes in the Design View. This means that database designers can select the information that must be entered on a site by site basis before saving the record.
Up until now, we've been hesitant to place too many restrictions on the data being provided by partners because we didn't want to discourage people from entering information as it came in, even if it was partial or incomplete. But there have been a few situations now where inadvertent omission of basic data has made analysis really difficult.
So from now on it's up to the database owner to choose which indicators or attributes MUST be completed before saving the report: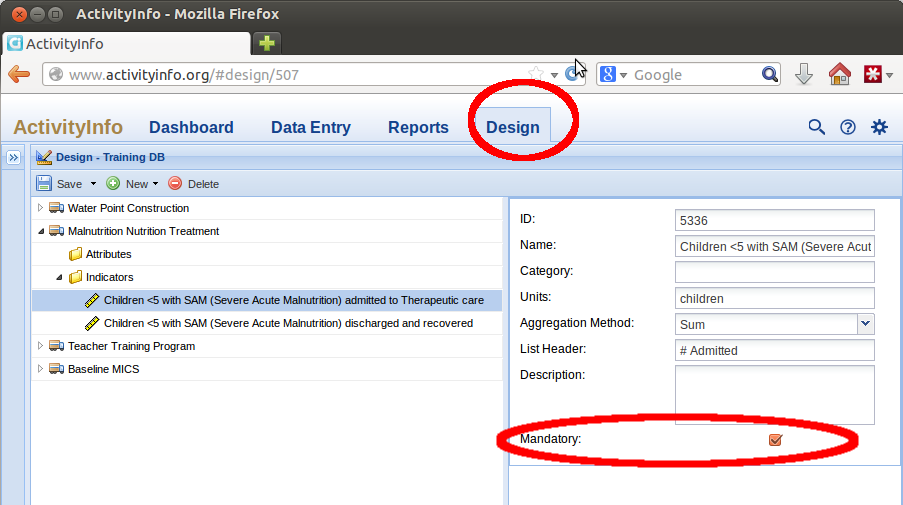 Once an Indicator has marked as "Mandatory", a user will not be able to save the report without entering a value for that indicator.
For mandatory attribute groups, users will be required to choose at least one attribute before saving.
Existing sites won't be affected by this change, but users won't be able to save updates without supplying the missing information.